Rescuers using boats, canoes save Nashville residents from flooding river after deadly storms
By Travis Loller, AP
Monday, May 3, 2010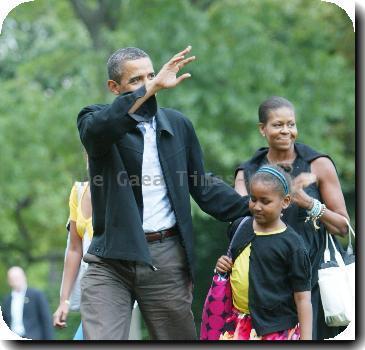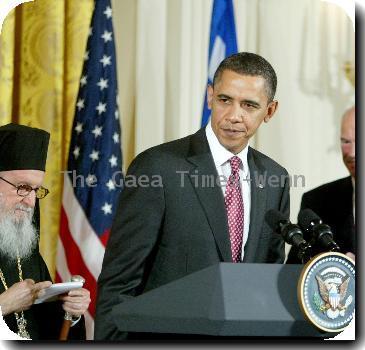 Flood river threatens parts of historic Nashville
NASHVILLE, Tenn. — Muddy waters poured over the banks of Nashville's swollen Cumberland River on Monday, spilling into Music City's historic downtown streets while rescuers using boats and Jet Skis plucked stranded residents away from their flooded homes as the death toll from the weekend storms climbed to 26 people in three states.
The flash floods caused by record-breaking amounts of rain caught many here off-guard, forcing thousands to frantically flee their homes and hotels. The rapidly rising waters killed 15 people in Tennessee alone, including eight in Nashville, and officials feared that the death toll could increase.
Though the historic Ryman Auditorium — the former home of the Grand Ole Opry — and the recording studios of Music Row, were not in immediate danger, parts of other top Nashville tourist spots including the Country Music Hall of Fame and The Grand Ole Opry House were flooded.
"You never think something like this will happen in Nashville," said Stan Milstead of Tulsa, Okla., as he watched the dark brown river waters creep deeper into downtown.
Authorities closed off streets in downtown Nashville with the Cumberland River forecast to crest as early as Monday night at about 12 feet above flood stage after weekend storms dumped more than 13 inches of rain in two days.
About five miles east of downtown, flooding forced about 1,500 guests from the Gaylord Opryland Resort and Convention Center to evacuate Sunday night to a high school, shutting down one of the nation's largest hotel and convention centers indefinitely.
"We had just finished eating and suddenly they said: 'Go! Go! Go!'" Gerdi Bauerle, 70, who was visiting from Munich, Germany, said Monday. "And we said 'Wait, we haven't even paid.'"
Up to 10 feet of water stood in parts of the hotel, as restaurant chairs and crates of wine glasses floated by. A life-sized Elvis statue missing his guitar was laying on its back in the nearby parking lot of the Wax Museum of the Stars.
Water also flooded parts of the Grand Ole Opry House and Opry Mills Mall, which replaced the old Opryland USA theme park. Though it was not immediately known how much water was in the concert hall, managers were finding alternate space for upcoming shows.
Though the rain stopped falling on Monday, the river continued to inch upward and authorities and volunteers in fishing boats, an amphibious tour bus and a canoe scooped up about 500 trapped vacationers at the Wyndham Resort along the river near Opryland. Rescuers had to steer through a maze of underwater hazards including submerged cars, some with their tops barely visible above floodwaters the color of milk chocolate.
Bill Crousser was riding his Jet Ski past a neighbor's house when he rescued a man, his wife and their dog moments before flames from a fire in the garage broke through the roof. The woman was taken to a hospital to be examined.
"We just got the hell out of there," Crousser said.
Downtown, water filled the basement of the Schermerhorn Symphony Center where pianos were stored and speed into a mechanical room in the Country Music Hall of Fame. Five inches of water backed up through storm drains into the Bridgestone Arena, damaging dressing rooms and the floor where the NHL's Nashville Predators play. Across downtown on the river's east bank, water covered the grass inside LP Field, home of the NFL's Tennessee Titans.
Gov. Phil Bredesen declared 52 of Tennessee's 95 counties as disaster areas after finishing an aerial tour and said he talked with President Barack Obama. Bredesen saw flooding so extensive that tree tops looked like islands as he flew from Nashville to western Tennessee.
"I've never seen flooding like this," he said.
Jim Moser, a forecaster with the National Weather Service in Nashville, said a slow-moving weather system pumped up Gulf moisture into highly unstable air over Tennessee. The result was strong storms dumping heavy rains that caught most of the city and surrounding area by surprise.
"It was much higher than we expected," Moser said. The weather service listed the two-day total as 13.53 inches at the city's airport, outstripping the old record of 6.68 inches from the remnants of Hurricane Fredrick in 1979.
As flood water receded in some areas Monday, more victims found. One body was discovered in a wooded area outside a Nashville supermarket, and another woman was found dead in a home on the western side of town, city spokeswoman Gwen Hopkins said.
The weekend storms also killed six people in Mississippi and four in Kentucky, including one man whose truck ran off the road and into a flooded creek. One person was also killed by a tornado in western Tennessee.
Officials said about 50 Nashville schools were damaged. Floodwaters submerged hundreds of homes in the Bellevue suburb on Nashville's west side, including Lisa Blackmon's. She escaped with her dog and her car but feared she lost everything else.
"I know God doesn't give us more than we can take," said Blackmon, 45, who lost her job at a trucking company in December. "But I'm at my breaking point."
Mayor Karl Dean and city officials repeatedly implored residents Monday to conserve water after one of two water treatment plants was flooded. As the rising Cumberland River threatened a levee that protected the remaining plant, neighborhoods and businesses northwest of downtown, city workers and about 200 volunteers frantically filled and stacked sandbags.
Morgan Castillo, 29, drove from the Nashville suburb of Hermitage to help. "It seems like everyone is waiting until it's too late," she said. "And then the next thing you know is you're on the roof."
Crews worked to restore electricity with about 13,400 still without power, but the Nashville Electric Service was slowed because one of its repair centers was flooded as well. Statewide, about 22,000 remained without power as of Monday evening.
Many residents who fled their homes worried about what they left behind.
Lucy Owens, 46, said she had to leave so quickly on Sunday night that she didn't have time to grab her family's 100-year-old Bible and afghan made by her mother, who died about a month ago. She said she first tried escape in her truck, but when she couldn't drive past her mailbox because the water was too high, she screamed for help and a police officer came and took her and son to a point where a boat could rescue them. By then, water was up to her ribcage.
"I got no notice. No one said nothing about evacuating. I did what they said and stayed put. I didn't get out. I didn't drive. Then it just all happened so fast," she said.
Associated Press Writers Erik Schelzig in Memphis; Lucas L. Johnson II in Jackson; Dylan T. Lovan in Louisville, Ky.; Roger Alford in Frankfort, Ky.; and Sheila Burke, Randall Dickerson, Joe Edwards and Chris Talbott in Nashville contributed to this report.
Filed under:
Accidents and Disasters
,
Weather
Tags:
Accommodations
,
Arts And Entertainment
,
Barack Obama
,
Environmental Conservation And Preservation
,
Floods
,
Kentucky
,
Municipal Governments
,
Music
,
Nashville
,
North America
,
Outdoor Recreation
,
Recreation And Leisure
,
Storms
,
Tennessee
,
United States