Hurricane Tomas To Hit Haiti
By Madhusmita, Gaea News Network
Thursday, November 4, 2010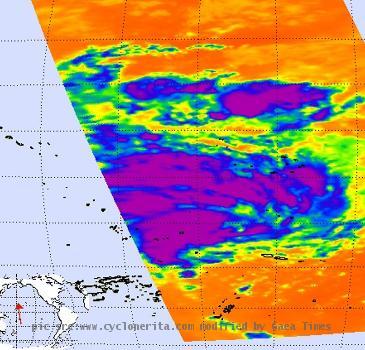 more images
PORT-AU-PRINCE (GaeaTimes.com)- More than a million people in Haiti awaited their fate yesterday when the National Hurricane Center put the nation under Hurricane Tomas warning. Even the Southeastern Bahamas, Turks and Caicos, portions of Cuba, the Dominican Republic and Jamaica were under tropical storm watches. The Haitian government has already announced that the schools and colleges of the country would remain closed. Even disaster managers of Haiti has issued a red alert in the country keeping in mind the safety of the citizens.
The disaster managers are also reportedly gathering a list of buildings that are strong enough to serve as a center for the people and it includes only 1,200 structures, which is nowhere enough to keep the earthquake victims. Hollywood actor Sean Penn said that if Hurricane Tomas strikes Haiti, then it would become a "messy" situation. Earlier this week the weather forecasters said that Hurricane Tomas which weakened unexpectedly, was expected to reach hurricane strengths when it reaches Haiti by late Thursday or sometime by Friday.
The weather experts are of the opinion that Hurricane Tomas will bring along torrential rain which would, in turn cause flood and intensify cholera epidemic in the region. Tropical Storm Tomas is expected to unleash water surges of up to nine feet that in turn would worsen the situation in cholera hit Haiti. Nigel Fisher, the UN humanitarian coordinator in Haiti said that people should not be in the misconception that the epidemic is under "control". However, presently the Government is asking people of low lying areas of Haiti to start their voluntary evacuation to higher places to the community shelters.