After sideswiping NC's Outer Banks, weakening Earl takes aim at outer reaches of Mass.
By Bob Salsberg, AP
Friday, September 3, 2010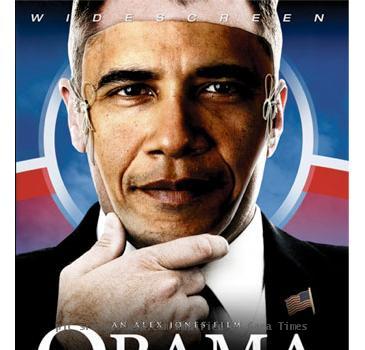 more images
Earl threatens Mass. with wind, rain, surf
CHATHAM, Mass. — A weakening but still dangerous Hurricane Earl dumped wind-driven rain on Cape Cod's gray-shingled cottages and fishing villages Friday night, disrupting people's vacations on the unofficial final weekend of the short New England summer.
Packing winds of 75 mph, the storm swirled up the Eastern Seaboard after sideswiping North Carolina's Outer Banks, where it caused flooding but no injuries and little damage. The storm passed wide of New York City, Long Island and the rest of the mid-Atlantic region, but brought rain and high winds as it passed just off Cape Cod, Nantucket Island and Martha's Vineyard late Friday night.
Vacationers pulled their boats from the water and canceled Labor Day weekend reservations on Nantucket, the well-to-do resort island and old-time whaling port. Shopkeepers boarded up their windows. Swimmers in New England were warned to stay out of the water — or off the beach altogether — because of the danger of getting swept away by high waves.
Airlines canceled dozens of flights into New England, and Amtrak suspended train service between New York and Boston.
No large-scale evacuations were ordered for Cape Cod, where fishermen and other hardy year-round residents have been dealing with gusty nor'easters for generations.
"We kind of roll with the punches out here. It's not a huge deal for us," said Scott Thomas, president of the Nantucket Chamber of Commerce.
On Cape Cod, Ellen McDonough and a friend waited for one of the last ferries to Nantucket before service was suspended because of the approaching storm. "It's not a 3-foot snowstorm. I think us New Englanders are tough," McDonough said. "We've had this weekend planned, and no hurricane is going to stop us."
Nantucket Police Chief William Pittman warned island residents against complacency, saying Earl was still a dangerous storm with severe winds.
By midday Friday, Earl had dropped to a Category 1 storm — down from a fearsome Category 4 with 145 mph winds a day earlier. By 8 p.m., Earl was a weak hurricane with maximum sustained winds just above the threshold for a hurricane. It seemed likely to be a tropical storm by the time it passed about 50 to 75 miles southeast of Nantucket.
As Earl lost steam and veered farther east, the National Hurricane Center reduced the New England areas under a hurricane warning to Cape Cod, Nantucket and Martha's Vineyard, the elite vacation spot that President Barack Obama left just last weekend.
The National Weather Service was forecasting winds up to 65 mph on Nantucket with gusts up to 85 mph. On Cape Cod, winds up to 45 mph with gusts of up to 60 mph were expected. At 10 p.m., Nantucket was seeing rain, rough surf and wind gusts above 35 mph.
"We've had some localized flooding on some roads — nothing that a really bad rainstorm at this time of the summer don't already create," Nantucket Assistant Town Manager Gregg Tivnan said Friday night. Officials, however, were expecting heavier rain later in the night.
The last time the Cape was hit directly by a hurricane was 1991, when Bob brought 75 mph gusts that ripped through the region's grassy dunes, snapped trees and tore roofs off the weathered gray homes.
Few seemed worried about a repeat Friday in Chatham, a fishing village at Cape Cod's eastern edge where tourists strolled past the bookstores, cafes and ice cream parlors on Main Street. A few stores had put plywood over their windows, including the Ben Franklin Old Fashioned Variety Store. "C'mon Earl, we're ready for you," a handwritten note read.
Earl was staying far off New Jersey and the eastern tip of New York's Long Island as it made its way north.
"Where is the hurricane everybody's been talking about?" asked Lenard LoBiondo as he stood with a drink and some relatives, telling truths on the deck outside the Liar's Saloon, a longtime locals hangout by a marina in Montauk, N.Y. As he spoke shortly after 9 p.m., a soft drizzle was falling and there was barely a breeze.
But the storm kicked up dangerous riptides up and down the coast. In New Jersey, two young men apparently died earlier this week in the rough surf caused by Earl and the hurricane before it, Danielle. Fog, wind and roiling seas also hindered the search for a boater who went missing before Earl's arrival early Friday afternoon in Portsmouth, N.H.
Rain from the outer bands of the hurricane forced a 25-minute delay at the U.S. Open tennis tournament in New York City. It also forced the postponement of a Red Sox-White Sox game in Boston.
On the Outer Banks, officials had urged tens of thousands of visitors and residents to leave the dangerously exposed islands as the storm closed in, but hundreds chose to wait it out in their boarded-up homes.
Earl's winds had dropped to 105 mph by the time the storm brushed past the ribbon of islands before dawn, and the storm center got no closer to shore than 85 miles. Hurricane-force winds, which start at 74 mph, apparently did not even reach the Outer Banks, said the National Hurricane Center's chief forecaster, James Franklin.
North Carolina Gov. Beverly Perdue said there was no serious damage and urged people to get back out for the Labor Day weekend to "have a little fun and spend some money."
In Rhode Island, the popular tourist destination Block Island was expecting gusts as high as 60 mph. Gov. Don Carcieri warned of possible flooding on the mainland, and asked people to stay off the roads, but added: "Everything looks like we've dodged this."
Twenty miles out off the Maine coast, lobstermen on Matinicus Island were cautious after getting fooled by Hurricane Bill, which missed the mainland last year but sent tides and rough seas that destroyed their traps. This time, they moved their gear to the safety of deeper water or pulled their traps out altogether.
At Maine's Acadia National Park, officials closed most of a road where a 7-year-old girl was swept to her death by a 20-foot wave last year while watching the swells from Bill.
After skirting Massachusetts, Earl was expected to head for Canada. Hurricanes typically weaken when they enter the colder waters between Maine and Canada, but many Nova Scotia residents stocked up on bottled water and canned goods, fearing a repeat of 2003, when Hurricane Juan killed eight and caused millions of dollars in damage.
Others counted on Earl being downgraded. A biker rally expected to draw thousands in Digby, Nova Scotia, on Saturday wasn't canceled, and thousands of motorcycles lined the main street Friday night.
Bob Martin, of Halifax, said the looming storm wasn't a big deal.
"We're putting our motorcycles in a buddy's garage," he said. "We're just going to party and let the storm go by."
Associated Press writers Mike Baker in Buxton, N.C.; Jeffrey Collins in Columbia, S.C.; Michelle Smith in Providence, R.I.; David Sharp in Portland, Maine; Lyle Moran, Denise Lavoie, Jay Lindsay and Rodrique Ngowi in Boston; Larry Neumeister in Montauk, N.Y.; and Rob Gillies in Halifax, Nova Scotia, contributed to this report.
Filed under:
Accidents and Disasters
,
Weather
Tags:
Barack Obama
,
Boston
,
Canada
,
Chatham
,
Earl
,
Holidays
,
Labor day
,
Maine
,
Massachusetts
,
New York
,
New York City
,
North America
,
North Carolina
,
Nova Scotia
,
Occasions
,
Storms
,
United States