Hurricane warning issued for southern coast of Massachusetts ahead of powerful Earl
By AP
Thursday, September 2, 2010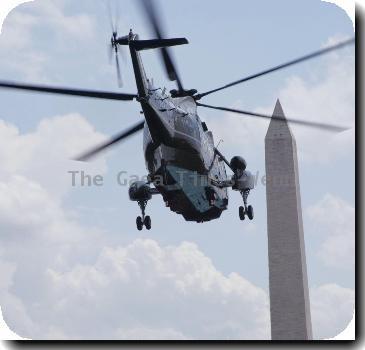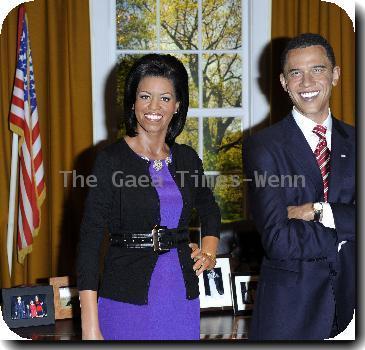 Mass. coast gets hurricane warning ahead of Earl
MIAMI — A hurricane warning is out for part of the Massachusetts coast including Nantucket as Earl bears down on the Eastern Seaboard.
The National Hurricane Center in Miami on Thursday also issued a tropical storm warning along the Connecticut and Rhode Island coasts into Massachusetts.
Hurricane Earl was headed for the Outer Banks of North Carolina with top sustained winds near 140 mph and higher gusts. The center of Earl was about 300 miles (485 kilometers) south of Cape Hatteras, N.C.
Behind Earl, Tropical Storm Fiona was about 550 miles (885 kph) south of Bermuda and Gaston weakened into a tropical depression farther out in the Atlantic. A tropical storm warning was issued for Bermuda ahead of Fiona, which had top sustained winds of 50 mph (85 kph).
THIS IS A BREAKING NEWS UPDATE. Check back soon for further information. AP's earlier story is below.
BUXTON, N.C. (AP) — Hurricane Earl blew toward the Eastern Seaboard on Thursday as a major storm with winds of around 145 mph as forecasters tried to pinpoint exactly how close the strongest gales and heaviest surge would get to North Carolina's fragile chain of barrier islands.
They also were trying to figure out whether the storm would stay offshore as it tracks up the Northeast coast or bring hurricane-force winds to Long Island, the Boston metropolitan area and Cape Cod.
Tourists were largely gone from North Carolina's Outer Banks, but residents who stayed behind said they were prepared to face down the powerful hurricane.
"There is still concern that this track, the core of the storm, could shift a little farther to the west and have a very significant impact on the immediate coastline. Our present track keeps it off shore, but you never know," National Hurricane Center spokesman Dennis Feltgen said.
The center issued a tropical storm warning early Thursday for the coast of Long Island in New York and a hurricane watch was issued for areas of Massachusetts. A hurricane warning was already in effect for the coast of North Carolina.
Earl's first encounter with the U.S. mainland should come around midnight Thursday, as the storm is forecast to pass just off Cape Hatteras, bringing wind gusts of up to 100 mph and several feet of storm surge both from the Atlantic and the sounds to the west of the islands.
Gov. Beverly Perdue told reporters at a morning news conference that North Carolina is prepared for Earl. It's now up to coastal citizens to get to a safe place as the storm passes by, she said.
"We're very ready, as ready as anybody can be," Perdue said. "It's a serious storm and we all need to treat it like a serious storm."
Three counties have issued evacuation orders, but Perdue said emergency officials can't make residents leave their homes. She warned emergency crews often can't immediately reach stranded coastal homeowners after a storm.
Evacuations continued early Thursday on the coast, with residents and visitors told to leave a barrier island in Carteret County and another in Dare County where the Wright Brothers National Memorial marks their first successful airplane flights at Kitty Hawk in 1903.
The Outer Banks had only light winds and high clouds early Thursday as the eye of Earl was hundreds of miles south of Cape Hatteras. Those conditions were expected to deteriorate throughout the day, said National Hurricane Center forecaster Todd Kimberline.
While thousands of tourists heeded calls to evacuate Hatteras Island, locals familiar with hurricanes vowed to ride out Earl, preparing to spend days stranded from the mainland. Dare County officials said the daring should be ready to fend for themselves for up to three days.
Residents like Nancy Scarborough, who manages the Hatteras Cabanas, said Outer Banks residents have a tight-knit community that takes care of its own.
"I worry about not being able to get back here," she said. "I'd rather be stuck on this side than that side."
Along with the 30,000 residents and visitors asked to leave Hatteras Island, 5,000 more tourists were ordered to leave Ocracoke Island, which is only accessible by ferry and airplane.
Many people — boaters, beachgoers and residents alike — were adopting a wait-and-see approach, making simple preparations like stocking up on food or attaching hurricane shutters to their houses. But with the likelihood that the storm's ultimate path will become clear on Thursday, officials expect planning to shift into high gear.
"Post-Katrina, people are really sensitive to storm preparedness," said Atlantic Beach, N.C., Mayor Trace Cooper. "I don't think we're going to see too many people sticking around and saying they're going to have hurricane parties. You see enough pictures of people waiting on their roofs to be rescued and you decide to take precautions."
The North Carolina National Guard is deploying 80 troops to help and President Barack Obama declared an emergency in the state. The declaration authorizes the Department of Homeland Security and Federal Emergency Management Agency (FEMA) to coordinate all disaster relief efforts.
As Earl spun into a powerful Category 4 storm, the governors of North Carolina, Virginia and Maryland declared states of emergency, the USS Cole hustled to return to its port in Virginia and volunteers carried sea turtle nests to safety. The highest storm category is 5, which means winds of 156 mph and higher.
Amtrak canceled trains to Newport News, near Virginia's coast, from Richmond and Washington until Saturday.
Farther up the East Coast, emergency officials urged people to have disaster plans and supplies ready and weighed whether to order evacuations as they watched the latest maps from the hurricane center — namely, the "cone of uncertainty" showing the broad path the storm could take.
If Earl moves farther east, Friday might just be modestly wet and blustery for millions in the Northeast. If the storm runs along the western edge of the forecast, dangerous storm surge, heavy rain and hurricane-force winds could slam the populous region.
In Virginia, Gov. Bob McDonnell activated the National Guard and sent 200 troops to the Hampton Roads area on Chesapeake Bay. The area was not expected to get the brunt of Earl, but many remember the surprise fury of Isabel, which killed 33 people and caused $1.6 billion in damage in September 2003.
Tugboat captain Randy Francis planned to ride out the storm on his 40-foot trawler named "Invictus" at a marina in Norfolk, Va. He said most people didn't appear to be taking the hurricane seriously.
"I was somewhat frustrated that they were somewhat nonchalant about it here," Francis said. "I'd just rather be safe than sorry."
Red Cross officials in New York prepared to open as many as 50 shelters on Long Island that could house up to 60,000 people in an emergency.
Emergency officials on Cape Cod braced for their first major storm since Hurricane Bob brought winds of up to 100 mph to coastal New England in August 1991.
Associated Press Writers Martha Waggoner, Emery Dalesio and Gary Robertson in Raleigh, N.C.; Tom Breen in Morehead City, N.C.; Bruce Smith in Kure Beach, N.C.; Jeffrey Collins in Columbia, S.C.; Suzette Laboy in Miami; Bob Lewis in Bristol, Va.; Dena Potter in Norfolk, Va.; Mark Pratt in Boston; Frank Eltman in Southampton, N.Y.; and Bruce Shipkowski in Trenton, N.J., contributed to this report.
Filed under:
Accidents and Disasters
,
Weather
Tags:
Barack Obama
,
Boston
,
Earl
,
Emergency Management
,
Florida
,
Massachusetts
,
Miami
,
New York
,
Norfolk
,
North America
,
North Carolina
,
Storms
,
T.i.
,
United States
,
Virginia