National Hurricane Center Monitoring Fiona Continuously
By Turjo, Gaea News Network
Tuesday, August 31, 2010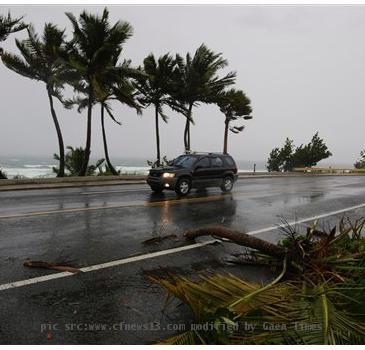 more images
FLORIDA (GaeaTImes.com) — Tropical storm Fiona is being regularly tracked by National Hurricane Center. According to today's report, the storm is moving across the Atlantic and islands which were threatened by the storm Earl, are now likely to face Fiona.
The National Hurricane Center's forecast track shows that by Saturday, Fiona still will be only a tropical storm, and will be hundreds of miles east of northern Florida, heading for a collision with the Carolinas or New England or an ignominious fizzle in the North Atlantic. The storm is now about 500 mile east of Leeward islands and is moving at a speed of 24mph. Topmost recorded wind speed of Fiona has reached only 40mph barely making it a tropical storm.
Fiona is forecast to make a gradual turn to the northwest and speed up and only "slow" strengthening is expected in the next day or two.