Putin visits Russian village destroyed by forest fires, death toll from blazes up to 15
By Mansur Mirovalev, AP
Friday, July 30, 2010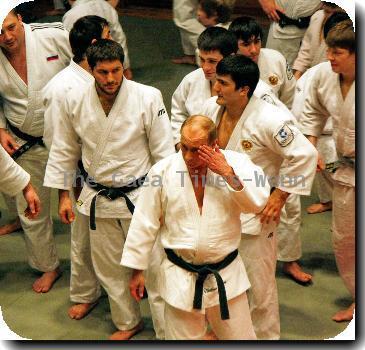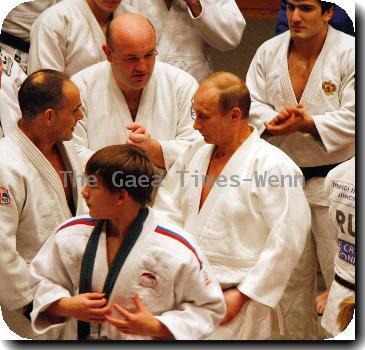 15 dead as forest fires rage south, east of Moscow
MOSCOW — Peat bog forest fires raged east and south of Moscow on Friday, destroying villages, surrounding one Russian city and killing 15 people, including three firefighters, officials said.
The fires have spread quickly across more than 200,000 acres (90,000 hectares) in recent days after a record heat wave and severe drought that has plagued Russia for weeks. Fields and forests have dried up, and much of this year's key wheat harvest has been ruined.
Prime Minister Vladimir Putin on Friday visited the smoldering ruins of Verkhnyaya Vereya, where all 341 houses were burned to the ground. It was one of three villages destroyed around Nizhny Novgorod, Russia's fifth-largest city located 300 miles (475 kilometers) east of Moscow.
"Before winter, each house will be restored," Putin told a crowd of distressed villagers, most of them women. "I promise — the village will be rebuilt."
After one weeping woman thanked him for his "serious talk" and promises of compensation of 200,000 rubles ($6,500) for each villager, Putin kissed her on the cheek.
The fires in the Voronezh, Nizhny Novogorod and Moscow regions have destroyed more than 1,000 houses and left more than 2,000 people homeless, according to the country's Emergencies Ministry.
About 300 miles (475 kilometers) south of Moscow, fires have all but encircled the city of Voronezh. More than 900 patients had to be hurriedly transferred out of a city hospital on Thursday and nearly 2,000 children were evacuated from 12 summer camps in the path of the flames, local officials said.
The streets of Voronezh were filled with smog Friday and a giant wall of rising black smoke could be seen on the horizon, television footage showed.
Firefighters trying to contain the blaze were pouring water on forests from the air, emergencies services spokeswoman Olga Izvekova said.
Forest fires on Moscow's outskirts reached the city's western fringe on Thursday, but were extinguished toward nightfall. A cold front that moved in from the west brought some respite from the heat Friday and cleared a smog cloud caused by peat bogs burning east and south of the city.
The mercury hit 100 (37.8 Celsius) in Moscow on Thursday, setting a new record. A high of 90 (32 Celsius) is forecast for Friday.
At least 15 people have died from the fires, according to officials. Putin urged local officials to step up their emergency operations to defeat the fires.
"The situation in these regions deteriorated yesterday, we need to take some urgent steps," Putin said at a televised meeting.
He also urged local officials who had failed to stop the fires in their regions to resign.
Prosecutors will "thoroughly investigate and evaluate each official," he said.