Putin replaces Russian forest agency chief as firefighters battle remaining wildfires
By Vladimir Isachenkov, AP
Friday, August 20, 2010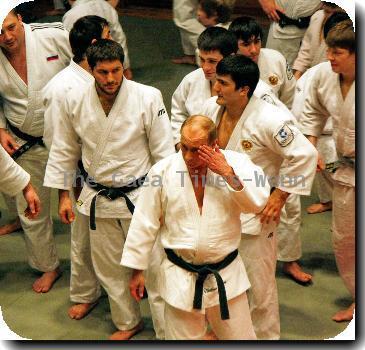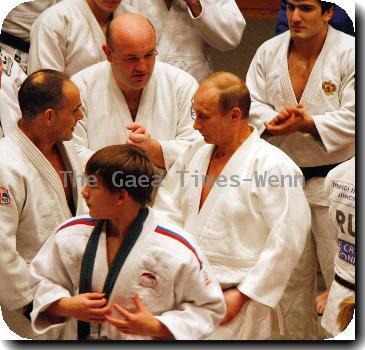 Putin ousts forest agency chief over blazes
MOSCOW — Prime Minister Vladimir Putin on Friday sacked Russia's forestry agency chief, who had come under fierce criticism over the failure to prevent the summer's devastating wildfires.
Putin dismissed Rosleskhoz head Alexei Savinov and replaced him with his deputy, Viktor Maslyakov. The prime minister has previously criticized the agency for failing to efficiently use the government funds allocated for fire prevention.
A heat wave unprecedented in 130 years of record-keeping has triggered thousands of wildfires in Russia. More than 50 people have been killed and more than 2,000 homes have been destroyed.
The number of deaths in Moscow during the worst of the scorching heat and smog was double the number recorded last year, city officials said. Health experts said many of the deaths were caused by heart and respiratory diseases.
More than 200 people have drowned in Moscow this summer, up from 80 people last year, as they sought relief from the heat, the RIA Novosti news agency reported, citing city figures. Many of those who drown in rivers and ponds are intoxicated, city officials say.
Heavy rain drenched the Russian capital Friday, helping firefighters battle the remaining wildfires on the city's outskirts.
A cold front that hit western Russia has ended the two-month heat wave and cleared skies over Moscow from suffocating smog. Temperatures in the city fell from 32 degrees Celsius (nearly 90 degrees Fahrenheit) to 9 degrees Celsius (48 degrees Fahrenheit) in two days.
The Emergency Situations Ministry reported new success Friday in the battle against the country's forest and peat bog fires. They now cover some 9,000 hectares (some 22,000 acres) — less than a 20th of the territory they covered earlier this month.
President Dmitry Medvedev lifted the state of emergency in the Moscow region Friday and two other provinces that had been affected by the fires. The Ryazan region is still under a state of emergency, but that is expected to be lifted over the weekend, Emergency Situations Minister Sergei Shoigu said.
Drought has cost Russia a third of its wheat crop, prompting the government to ban wheat exports through the year's end.
Putin signed an order Friday to subsidize low-interest loans to farmers to help them recover their losses. He also pledged to earmark additional funds to those who lost housing in the wildfires.