Cold front hits western Russia, drives Moscow smog away
By AP
Thursday, August 19, 2010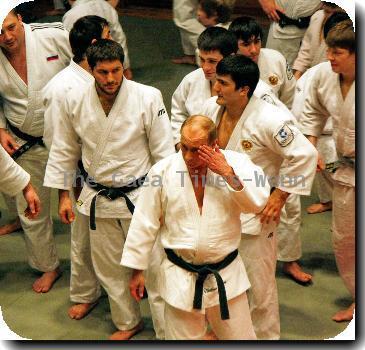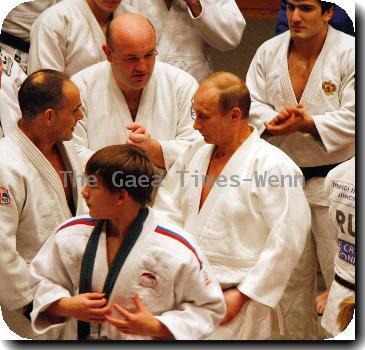 Cold front ends heat spell over western Russia
MOSCOW — A cold front hit western Russia Thursday, ending the exhausting two-month spell of of heat and clearing skies over Moscow from suffocating smog.
Colder temperatures and rains are expected to help firefighters put out the wildfires that have bedeviled Russia through the summer.
Russia's Emergency Situations Ministry said the amount of land on fire has been halved in the last 24 hours. It said fires burned Thursday on the territory of about 28,000 acres, nearly a 20th of the area they covered earlier this month when wildfires were at their peak.
The heat wave unseen in 130 years on record has triggered thousands of wildfires in Russia. Drought has cost Russia a third of its wheat crop, prompting the government to ban wheat exports through the year's end.
More than 50 people have died directly in the wildfires across Russia, and more than 2,000 homes have been destroyed.
The number of deaths recorded in Moscow had doubled to an average of 700 per day during the worst of the scorching heat and smog, city officials said.
Earlier this month, fires threatened Sarov, the birthplace of Soviet nuclear weapons, prompting Rosatom state nuclear corporation to move all explosive and radioactive materials as a precaution, and deploy aircrafts and robots to stem the blazes.
Rosatom chief Sergei Kiriyenko, who personally oversaw firefighting efforts in Sarov, told Prime Minister Vladimir Putin Thursday that at times emergency crews faced 10-kilometer (6-mile) long front of flames. He said some 1,000 nuclear center workers joined some 3,000 firefighters in fighting the blazes.
"We stopped work at key facilities and removed all nuclear, radioactive and explosive materials," Kiriyenko said in televised remarks. "Even if the fire had broken into the territory, that wouldn't have posed any nuclear, radiation or environmental danger."
Kiriyenko said the nuclear facility in Sarov has shifted back into its normal mode of operation.