Technological advances allowed forecasters to warn of Plains tornadoes days in advance
By Tim Talley, AP
Wednesday, May 12, 2010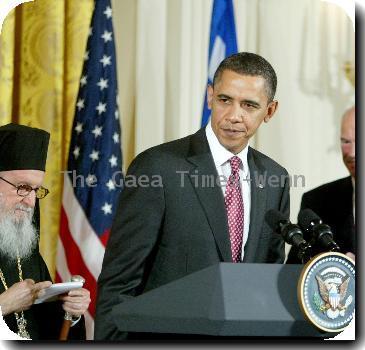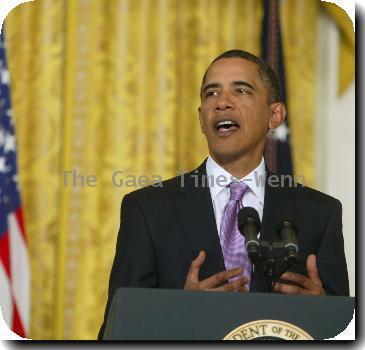 Forecasts warned of tornadoes days in advance
SEMINOLE, Okla. — Days before deadly tornadoes raked the Plains, forecasters warned people big storms were on the way and that they would be large and powerful. Scientists even predicted almost to the hour when the twisters might strike.
They were almost right on the money.
Technological advances, particularly the use of supercomputers that can crunch vast amounts of atmospheric data, have given meteorologists powerful new tools to warn of oncoming storms long before they strike.
The line of storms may have spawned as many as 19 tornadoes as it marched through central Kansas and into Oklahoma Monday evening, leveling houses, flipping cars and dropping hail as big as softballs. Two people were killed and dozens more injured.
"What is disheartening is to tell people for a week that something is going to happen, get warnings out and still have people lose their lives," said Dick Elder, chief meteorologist with the National Weather Service in Wichita.
On Tuesday, families picked through broken furniture and dented appliances outside their shattered homes. Garbage trucks scooped up mattresses and other debris.
State officials, meanwhile, revised Monday's death toll from five to two after discovering three critically injured Cleveland County children had survived. A miscommunication occurred when relatives called a hospital to check on the children, who had been transferred, and state officials were later told they had died, said Oklahoma Department of Emergency Management spokeswoman Michelann Ooten.
All three remained in critical condition Tuesday, Ooten said. But their 27-year-old mother was killed, as was a 41-year-old man who died in southeast Oklahoma City.
More storms moved through Oklahoma on Tuesday and tornado watches were in effect for much of the night across a swath of the state and into Kansas.
In the early 1980s, computer models forecast storms two days in advance. But meteorologists still relied heavily on radar and storm spotters to confirm the location, size and strength of tornadoes.
"Comparing 20 years ago to today it is different as daylight and dark," Elder said. "We still use spotters to verify what we are seeing, but our warnings are so much more."
Computer models can now forecast threatening storms a week or more in advance — and do so more accurately than ever.
Supercomputers at the National Oceanic and Atmospheric Administration in Camp Springs, Md., provide information sent to the Storm Prediction Center in Norman, Okla., and on to National Weather Service field offices, where warnings are issued for local areas.
"Year after year, the precision and the accuracy of those models increases," said Mike Foster, the meteorologist-in-charge at the National Weather Service office in Norman. "What we have to do is build in the minds of people everywhere that there is accuracy in those, and when they hear something seven days out, there is some meaning behind that."
Despite the advance warning, many people disregarded blaring sirens Monday as three tornado-producing storms bore down on the Oklahoma City area during evening rush hour. Television station video showed motorists clogging roadways as a tornado formed at Norman.
"That looked to me like people cruising down the road there — business as usual," Foster said.
Part of the Oklahoma culture could be to blame. Tornadoes occur frequently here, and with regular TV programming often dumped in favor of storm coverage, forecasters fear people have become desensitized to the seriousness.
"I believe that if we warn too much, the message, even the frenetic message, starts to blend into the white-noise background of life," Foster said.
When a hurricane approaches the coast with several days' notice, residents have plenty of time to evacuate. But it's usually impractical to order large-scale tornado evacuations because twisters occur more frequently, and residents would grow weary of the constant warnings, Foster said.
On Tuesday, Gov. Brad Henry thanked the media for telling Oklahomans the storms were coming but stressed that it was important for people to pay attention.
"If they tell you there's a storm headed your way, you better listen to them and take shelter," Henry said at truck stop along Interstate 40 near. His news conference was interrupted by a telephone call from President Barack Obama, who promised the state's application for federal disaster assistance would be addressed "very swiftly."
Shawna Alvarez, 32, said tornadoes typically follow paths away from Little Axe, where one of her relatives died Monday. "That's why nobody here has shelters. It doesn't happen," Alvarez said.
Misty Vestal, also related to one of the victims, said extended warnings encourage people to take risks they might not have considered when technology was less advanced.
"I think a lot of people think they can beat it home," Vestal said.
But in Wichita, the early warnings a week earlier put the city's school district on heightened alert. Still, it was not until the local tornado warning was issued late Monday afternoon that officials diverted 50 buses full of students to the closest schools with storm shelters.
Wichita schools monitor the weather. All schools have weather radios, and students and teachers practice tornado drills regularly.
With a tornado spotted west of town and headed toward the heart of the city, school authorities recalled buses and activated their computerized notification system for the parents of elementary students.
"We knew about it last week as well. We were monitoring the situation. … We all know Kansas weather can change," Arensman said.
At Wakita, a little Oklahoma town featured in the movie "Twister" about tornado researchers, the local nursing home stood by to move patients in case a storm approached. When a tornado warning was issued, nurses moved all the patients to a hallway.
Said Elder: "We can have the greatest warnings out with a great deal of lead time, but it all comes down to a person making a decision that they are at risk and getting to a shelter."
Hegeman reported from Wichita, Kan.
Associated Press writers Sean Murphy in Oklahoma City and Murray Evans in Little Axe, Okla., contributed to this report.
Filed under:
Accidents and Disasters
,
Weather
Tags:
Barack Obama
,
Computing And Information Technology
,
Emergency Management
,
Kansas
,
Norman
,
North America
,
Oklahoma
,
Oklahoma City
,
Seminole
,
Storms
,
Supercomputing
,
United States
,
Wichita