Months of perfect weather in northern New England draws tourists _ but not free-spending ones
By Clarke Canfield, AP
Monday, August 30, 2010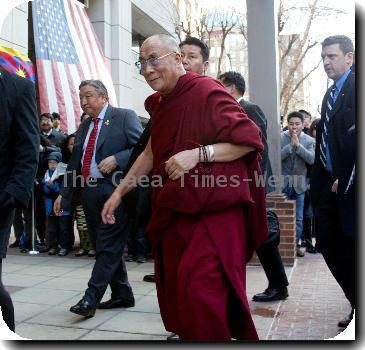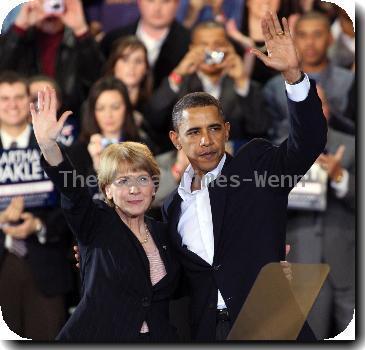 Perfect weather sparks New England tourism rebound
OLD ORCHARD BEACH, Maine — Months of perfect weather in northern New England have helped the region's tourism industry rebound from a dismal 2009, but consumers still wary of the economy have been tight with their money and shopping for bargain-basement prices.
Overall, hotel occupancy rates have increased, more people are stopping at visitor information centers and highway traffic has risen, officials said. Businesses that rely on tourists say more customers — but not free-spending ones — are coming through their doors.
Ami Ben, owner of Paradise Beachwear in the seaside tourist town of Old Orchard Beach, is glad to see crowds back after incessant rains and a bleak economy kept visitors away last summer. Still, he said, many customers are looking only for discounted deals, and a lot are paying by credit card because they don't have the cash.
"There are more sales, but less profit," he said.
Tourism is northern New England's biggest industry, drawing tens of millions of visitors each year. In Maine, for instance, tourism pumps $10 billion to $13 billion into the state economy each year and employs 140,000 workers, which is nearly 22 percent of the state's work force, according to the Maine Office of Tourism.
Unlike last year, this summer has been warm and sunny in Maine, New Hampshire and Vermont, while states to the south have been downright hot — driving many people northward in search of cooler ocean and mountain breezes.
Tourism-related businesses were only "cautiously optimistic" about the summer tourism season after last year's flop, said Vaughn Stinson, chief executive officer of the Maine Tourism Association. But once the season got under way, visitors came in droves, he said.
"About the middle of July, it took off like a rocket and it hasn't slowed down since," Stinson said.
In Maine, the number of vehicles passing through Maine Turnpike's toll plaza in York — a barometer of tourism traffic — rose 3 percent in June and 4.5 percent in July after a down year in 2009.
Hotel occupancy rates have also increased across the region. Compared to a year ago, occupancy rates in July were up 12.3 percent in New Hampshire, 10.7 percent in Maine and 5.2 percent in Vermont, according to Smith Travel Research Inc. of Hendersonville, Tenn.
Restaurants have reported upticks in business, as have other businesses that cater to tourists.
At Polar Caves Park in Rumney, N.H., visits are up 20 percent for the season. The park's gift shop has sold out of stuffed polar bears and souvenir kid-size T-shirts, said general manager Rob Arey.
The park usually attracts 700 visitors a day on average in August, but the count has topped 1,000 several days this month, he said.
The Bar Harbor, Maine, region got a boost — and free publicity — when President Barack Obama visited for three days in July. Several businesses have told Bar Harbor Chamber of Commerce Executive Director Chris Fogg that this is their best season in a decade.
But although the number of tourists have increased, business owners aren't ready to say times are great.
Bob Smith, owner of the Sebasco Harbor Resort in Phippsburg, Maine, said guests nowadays are looking for rock-bottom prices and aren't afraid to say so. They also tend to make last-minute vacations — often based on weather forecasts — rather than plan them out months in advance.
"Now people will call one month, one week and even one day before they want to come," Smith said.
Customers seem to be more tightfisted with their money than in the past, said Paul Carney, owner of Old Orchard Beach Airbrush, which makes airbrushed T-shirts, hats and other items.
"They might not be spending money on steak — they'll buy hot dogs and hamburgers instead — but they're still spending," Carney said.
At Morse Farm Maple Sugarworks, a maple farm and cross-country skiing center in Montpelier, Vt., that draws about 60,000 visitors a year, owner Burr Morse said sales are flat compared to 2009.
"But my gut feeling is that there's been a lot more traffic of individual tourists," he said. "Our yard has been full since early summer, especially in the afternoons with cars with out-of-state plates.
"I guess that would translate to there's more tourists and they're spending less," he said.
In Old Orchard Beach, Jeremy and Sarah Girard of Smithfield, R.I., said they're guarding their money on vacation. They eat the inclusive breakfast at their motel and carry juice boxes for their 3- and 6-year-old children while out for the day to avoid buying drinks at a store or restaurant.
They decided to come to Maine for a vacation after reading about the state's beaches in a magazine article.
"Getting away is so important to us because we're so busy in our lives," Sarah Girard said.
Associated Press writers Lynne Tuohy in Concord, N.H., and John Curran in Montpelier, Vt., contributed to this report.
Filed under:
Weather
Tags:
Accommodations
,
Barack Obama
,
Food And Drink
,
Leisure Travel
,
Maine
,
Montpelier
,
New Hampshire
,
North America
,
Old Orchard Beach
,
Products And Services
,
Restaurants
,
Tourism Rebound
,
United States
,
Vermont