Earthquake Rattles Cumbria
By Madhusmita, Gaea News Network
Wednesday, December 22, 2010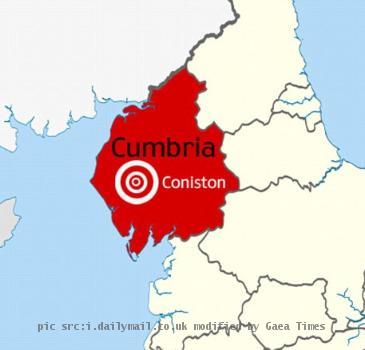 more images
CUMBRIA (GaeaTimes.com)- A small earthquake measuring 3.6 on the Richter scale rattled Cumbria last night. The people of Cumbria reported that they could feel and hear the earth moving for about a minute. The media outlets reported that the earthquake was felt in Cumbria, Lancashire, parts of Yorkshire, south-west Scotland, the north Midlands, the Isle of Man and Northumberland. The people of these areas reported that the earthquake shook their house and also claimed that the earthquake was "noticeable".
The British Geological Survey reported that the earthquake took place before 11 pm and it was centered on Coniston in the Lake District. The Fire and Rescue service of Cumbria reported that they received around hundreds of calls about the earthquake but no damage has been reported. However, the residents recalled the incident as a big tremor which took place for a short time. One of the citizens recalled that he was watching television when he could feel that the earth below him was moving. Cumbria Fire and Rescue Service also confirmed about the earthquake and said that they also felt it in Cockermouth. Moreover, they said in their announcement that they have not received any complains from people and no structural damage or injury has been reported.
US Geological Society's geophysicist, Susan Potter said that six earthquakes have been recorded within the area of 50 km of the latest earthquake in last 40 years. The geophysicist also added that two of those were of magnitude 3.7 in 1988 and 2009. Susan Potter said that the region of Cumbria has the history of earthquake of the same magnitude in the past as well. On the other hand, British Geological Survey predicted that Coniston and Cumbria regions are prone to earthquake this year.