Iowa Road Conditions Cause Peculiar Accident
By Arnab Ghosh, Gaea News Network
Thursday, November 25, 2010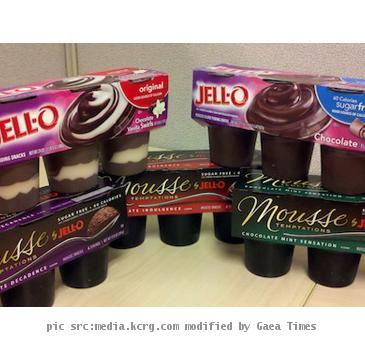 more images
RUDD (GaeaTimes.com)- The hostile road conditions in Iowa is causing severe trouble to the motorists and the people who want to visit their relatives and friends on the Thanksgiving day are in for trouble. The weather office earlier said that the weather in the next few days will remain unpleasant with blizzard and storms keeping the roads slick. The drivers and motorists have been asked to avoid the roads if possible and drive with caution is driving is absolutely necessary. The prospect of sunshine is bleak. The Iowa travel department is keeping a watch over the developments as it as been reported. On Tuesday a peculiar accident took place in Rudd in Iowa. It made the residents surprised and no major injury took place owing to the accident.
The treacherous condition of road in Rudd in Iowa caused a semi trailer to skid of the road and fall into a ditch. The semi was carrying Jello puddings and gelatin cups. The top of the cover got open and the Jello got splashed all over the road. Floyd County Sheriff's department later reported that the crew requires close to three hours to clean up the mess from the road on Highway 27. Needless to say it was an unexpected as well as unpleasant exercise for the cleaning crew at the wee hours of morning.
Eric Young the driver of the car is a native of South Carolina. He lost control of the car at a turn and that led to the accident. However, he and the passenger did not get injured much. The Road conditions in Iowa also caused some other accidents.