Death toll from Russian wildfires reaches 50, over 600 blazes rage as record heat persists
By David Nowak, AP
Thursday, August 5, 2010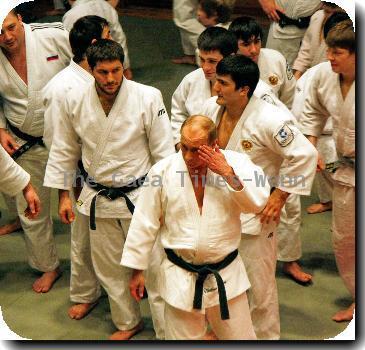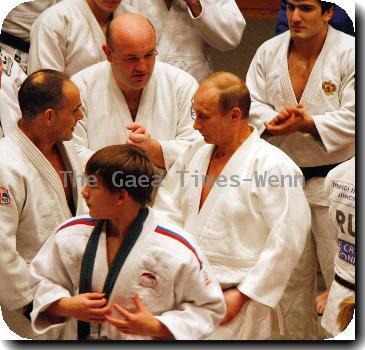 Death toll from raging Russian wildfires hits 50
MOSCOW — Rescuers pulled a body out from a Russian village gutted by wildfires and another person died of their injuries as the death toll from hundreds of blazes nationwide rose to at least 50.
Almost 600 separate fires were still raging, mostly in western Russia, the Emergencies Ministry said Thursday, as the country endured its hottest summer on record.
Thick smog that had blanketed Moscow partially lifted early Thursday but could return with no end in sight to a record heat wave, officials warned.
Temperatures up to 100 degrees Fahrenheit (38 Celsius) have exacerbated forest and peat bog fires across Russia's central and western regions. The forecast for the week ahead shows little change in the capital and surrounding regions, where the average summer temperature is around 23 Celsius (75 Fahrenheit).
The body was found in a village near Russia's fifth-largest city, Nizhny Novgorod, about 300 miles east of Moscow and the hospital death occurred near Voronezh, southeast of Moscow. Those regions are among the worst-hit as weeks of wildfires have decimated forests and villages, destroying close to 2,000 homes.
Prime Minister Vladimir Putin has promised to build new, better homes before winter, and vowed each victim would receive $6,600 in compensation. The sum is huge in a country whose average monthly wage is around $800, and Russian media say some residents may have deliberately torched their dwellings to qualify.
To the east, firefighters focused on beating flames back from a top-secret nuclear research facility in the city of Sarov. A Sarov news website on Thursday cited local officials as saying a wall of fire had been broken down into several smaller blazes. On Wednesday, officials said the closest blaze was still several miles from the main facilities at the Russian Federal Nuclear Research Center and as a precaution all hazardous materials had been evacuated.
In the capital, President Dmitry Medvedev fired several high-ranking military officials Wednesday over what he called criminal negligence in fires that ravaged a military base.