Surgery for '24′ star Kiefer Sutherland leads to brief production halt for Fox action show
By AP
Tuesday, February 16, 2010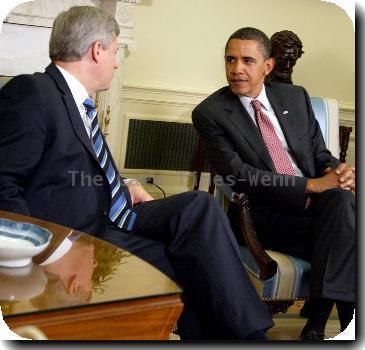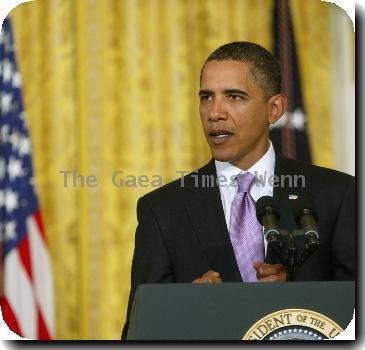 Sutherland's illness causes brief shutdown of '24′
The supervisor is Matt Volz (800-845-8450, ext. 1608). In Photos, James Nieves (ext. 1900). Expanded AP content, beyond what appears on this wire, can be obtained from www.apexchange.com. For access to AP Exchange and other technical issues, contact customersupport(at)ap.org or call 877-836-9477.
DEVELOPING:
— CLINTON — Secretary of State Clinton meets with Saudi women, students at 4 a.m.
— OBAMA-NUCLEAR PLANT — President Barack Obama tours Md. job center at 10:40 a.m.
TOP STORIES:
AFGHANISTAN-TALIBAN
ISLAMABAD — The Taliban's top military commander has been arrested in a joint CIA-Pakistani operation in a major victory against the insurgents as U.S. troops push into their heartland in southern Afghanistan, officials said. The Taliban denies the capture of Mullah Abdul Ghani Baradar, its No. 2 behind Mullah Mohammad Omar and a close associate of Osama bin Laden. By Munir Ahmad.
AFGHAN-HEDGING BETS
BADULA QULP, Afghanistan — A day after the battle, the elders came to talk. Ten bearded Afghan men in robes and turbans sat on mats to discuss their hopes and grievances with American and Afghan officers a day after a patrol of U.S., Canadian and Afghan troops fought insurgents north of the besieged Taliban town of Marjah. It was a test case for building trust in this part of southern Afghanistan. By Christopher Torchia.
AP Photos.
With:
— AFGHANISTAN — NATO confirms 3 more civilian deaths in assault aimed at protecting the local population. AP Photos.
HAITI-EARTHQUAKE
PORT-AU-PRINCE, Haiti — It will take three long years to clear the rubble left by Haiti's devastating earthquake, President Rene Preval says in a rare sit-down interview. Preval admits that even he's still afraid to sleep under concrete in case another quake strikes. By Kirsten Johnson And Carolina Correa.
AP Photos.
With:
— HAITI-AMERICANS DETAINED — Adviser to Americans held in Haiti acknowledges he's wanted in El Salvador; manhunt under way. AP Photos.
FLEEING CONGRESS
WASHINGTON — Two-term Sen. Evan Bayh says ever-shriller partisanship and the frustrations of gridlock made it time for him to leave Congress. Republicans aren't buying it, saying he and fellow Democrats sense that voters will be after their heads this fall. By Alan Fram.
AP Photos.
ALA UNIVERSITY SHOOTING
HUNTSVILLE, Ala. — An Alabama professor practiced at a shooting range not long before police said she gunned down three colleagues and wounded three others, according to her husband. But he said Amy Bishop's demeanor was "normal" in the days leading up to Friday's violence. By Desiree Hunter.
AP Photos, Video, Graphic.
WASHINGTON:
OBAMA-CONNECTING
WASHINGTON — Facing criticism that President Barack Obama isn't connecting with the American people, the administration is infusing its communications strategy with some of the ironclad discipline and outside-the-box thinking that made the Obama presidential campaign famous — and successful. By Julie Pace.
AP Photo.
OBAMA-NUCLEAR PLANT
WASHINGTON — President Barack Obama is highlighting a new investment in energy jobs with an announcement that the government will guarantee more than $8 billion in loans needed to build the first U.S. nuclear power plant in nearly three decades. By Darlene Superville.
AP Photos planned.
INTERNATIONAL:
DUBAI-HAMAS SLAYING
DUBAI, United Arab Emirates — Dubai police spur an international manhunt after releasing names and photos of an alleged 11-member hit squad accused of stalking and killing a Hamas commander last month in a plot that mixed cold precision with spy caper disguises such as fake beards and wigs. By Barbara Surk and Brian Murphy.
AP Photos.
PALESTINIAN-HAMAS RECRUITS
GAZA CITY, Gaza Strip — Take this for a measure of Gaza's economic woes: When the territory's Hamas rulers announced plans to hire about 1,000 new policemen, 15,000 applied. Few belong to the Islamic militant group or even express much interest in police work. They just want a job — a sign of how Hamas is tightening its grip in the poverty-stricken territory. By Ben Hubbard.
AP Photos, Video.
BELGIUM-TRAIN CRASH
BRUSSELS — The search continues for bodies that may still be trapped inside the wreckage of two commuter trains that collided head-on outside Brussels with the loss of at least 18 lives. By Robert Wielaard.
AP Photos, Video.
NKOREA-LEADER'S BIRTHDAY
SEOUL, South Korea — North Koreans celebrate leader Kim Jong Il's 68th birthday as questions persist abroad about his health. The authoritarian Kim may appear active but he is chronically ill and relies on rare, costly traditional remedies such as rhino's horn and musk, intelligence experts say. By Kwang-tae Kim.
AP Photos.
BRAZIL-CARNIVAL
RIO DE JANEIRO — Geisy Arruda's transformation from a poor student famed for being kicked out of Brazilian college for wearing a miniskirt to Carnival queen hits a snag when she was helped from her float complaining of heat. By Bradley Brooks.
AP Photos.
Also:
— IRAQ — Car bomb explodes outside crime lab in northern Iraq, kills 2.
— DRUG WAR-MEXICO — Mexican Catholic bishops say abuses, corrupt justice system undermine drug war.
— INDIA-REBEL ATTACK — Maoist rebels kill 24 police in brazen attack in eastern India's deadliest assault. AP Photos.
NATIONAL:
A DYING SONG
WESTMINSTER, Calif. — Ngoc Bay brings her feet together and glides to the left, then to the right, guiding her 8-year-old pupil in the subtle movements of the centuries-old Vietnamese opera. It is inside this windowless room in Southern California's Little Saigon where she has embarked on a mission: revive an esoteric art form that is in danger of dying. By Amy Taxin.
AP Photos.
SOCIALIST BANK
BISMARCK, N.D. — The Bank of North Dakota is the nation's only state-owned bank and might seem to be a relic. It was the brainchild of a failed flax farmer and one-time Socialist Party organizer during World War I. But the institution is attracting new attention for another reason. Officials in other states are wondering if it is helping North Dakota sail through the national recession. By Dale Wetzel.
AP Photos.
Also:
— POLK AWARDS — Unknown filmers of Iran protest death, NY Times writer kidnapped by Taliban win Polk Awards.
ALSO GETTING ATTENTION:
— LAUTENBERG HOSPITALIZED — NJ Sen. Frank Lautenberg, 86, doing well in hospital, joking with doctors after fall at home.
— SMALL PLANE CRASH-NEW JERSEY — Small plane trying to land breaks apart, nose-dives into snowy field by NJ airport; 5 dead. AP Photos.
— SAVING HAZELTON — Florida family lured by ND town moving back to Miami after being shunned as outsiders. AP Photos.
NOTABLE PHOTOS:
— FATAL FIRE MICHIGHAN: MIFLI101, Patricia Williams of Flint, Mich., cries after releasing four balloons in memory of the four children that died on Saturday during an apartment fire.
—WINTER WEATHER: OHCIN103, David Carter of Southgate, Ky., carries a puppy inside his coat to keep her warm as he walks along U.S. 27.
—VANCOUVER OLYMPICS FIGURE SKATING: OLYFS198, China's Shen Xue and Zhao Hongbo perform their pairs free program during the figure skating competition at the Vancouver 2010 Olympics.
— INDIANA WINTER WEATHER: INBHT101, Adrian Bennett plays wrecker driver as he attempts to pull a bike out of the snow, with supervisory help from his dog, Daisy near Nashville, Ind.
SEARCH FOR "APTOPIX" TO FIND TOP AP STAFF AND FREELANCE PHOTOS.
FOR DETAILS on graphics and interactives, see the Interactives & Graphics Digest.
Filed under:
Accidents and Disasters
Tags:
Accidents
,
Afghanistan
,
Arts And Entertainment
,
Asia
,
Barack Obama
,
British Columbia
,
Canada
,
Caribbean
,
Celebrity
,
Central Asia
,
East Asia
,
Energy
,
Evan bayh
,
Events
,
Gaza Strip
,
Geography
,
Haiti
,
Latin America And Caribbean
,
Leisure Travel
,
Middle East
,
North America
,
North Dakota
,
North Korea
,
Palestinian Territories
,
Recreation And Leisure
,
Skating
,
Sports
,
Sports Names
,
Transportation
,
United States
,
Utilities
,
Vancouver
,
Washington
,
Winter Olympic Games