Opponents call for US-style moratorium on deepwater wells after Gulf of Mexico disaster
By Jane Wardell, AP
Monday, August 2, 2010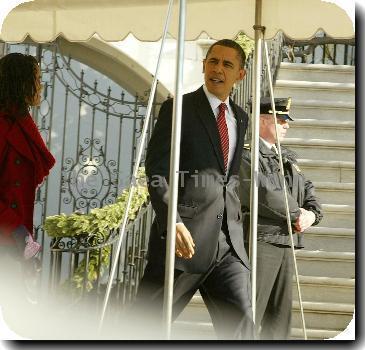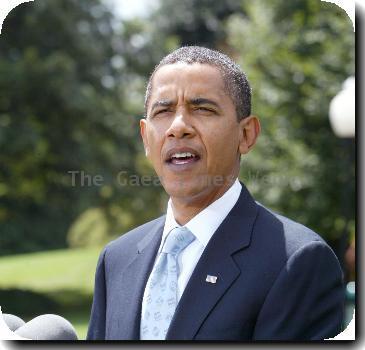 BP plans off Libya, Shetlands meet opposition
LONDON — Plans by BP to begin drilling for oil off Britain's Shetland isles and the Libyan coast within weeks are facing growing opposition in the wake of the disastrous Gulf of Mexico oil spill.
Environmental campaigners and some lawmakers are calling for a U.S.-style ban on deepwater drilling while the potential dangers are evaluated — but they face an uphill battle to overcome a lack of political cohesion and the world's insatiable demand for energy.
Even before BP successfully plugs the leaking Macondo well in the Gulf of Mexico, the London-based company is gearing up to begin exploratory drilling in the Gulf of Sirte off Libya and off the Shetland Islands north of Scotland.
Both fields could prove lucrative for the scores of companies, including BP, with drilling rights and will likely provide crucial new global gas and oil reserves as supplies of less risky land and shallow-water reserves decline.
But there is concern about the haste in proceeding before a full investigation into what caused the most serious environmental disaster in U.S. waters, particularly given questions about whether Mediterranean states are equipped to deal with a spill of such a magnitude.
"A moratorium could be the right approach for potentially dangerous drilling … to give Europe time to define a new and specific strategy for the Mediterranean, especially in light of the risk exposed by the Deepwater Horizon spill," Italian Environment Minister Stefania Prestigiacomo told the Financial Times, backing up similar suggestions by the EU's energy commissioner Gunther Oettinger.
Italy is one of a handful of EU member states, including Malta, Greece and Crete, that are within just a few hundred miles (kilometers) of BP's rig in the Gulf of Sirte. Heightening concern is the fact that the well in Libyan waters will extend 5.740 feet (1,750 meters) below sea level — some 820 feet (250 meters) deeper than the Gulf of Mexico well.
The problem for opponents is the lack of any formal mechanism for the 21 Mediterranean states to jointly agree a ban.
The European Union is divided along national lines on strategically important sectors like energy, making it difficult to copy U.S. President Barack Obama's introduction of a six-month moratorium on new drilling just weeks after the Macondo well exploded on April 20, killing 11 workers and starting the massive oil leak into the Gulf of Mexico.
There's also the fact that the prospective oil field, believed to contain vast amounts of crude oil and up to 850 million cubic meters of natural gas, lies outside EU jurisdiction. Agreement from Libya, which is partner to BP in the $900 million exploration deal in its waters, is unlikely.
"Italy has no control over Libya whatsoever," said Peter Hitchens, an oil analyst with London-based Panmure Gordon. "What we are seeing is a kneejerk reaction."
"What I think will happen is they will put in place far greater safety legislation, rather than a ban going ahead," Hitchens added.
In Britain, BP's plans to drill to a depth of 4,265 feet (1,300 meters) in a field 60 miles (97 kilometers) west of the Shetland islands — subject to government approval — are under the microscope. The area is home to sea birds, including puffins and guillemots and 20 species of dolphins and whales.
"The coalition here are acting as if the Gulf spill never happened," said Greenpeace spokesman Joss Garman. "A Gulf-style blow-out off Scotland's coast would wreak havoc to fragile habitats and biodiversity, but also to the U.K.'s economic recovery."
British lawmakers announced last month that they would hold a public inquiry into the potential hazards and whether the government was right to rule out a moratorium.
The Department of Energy and Climate Change said it won't consent to the drilling of any well unless it is "designed to the very highest standards, that the equipment used is fully tested and that the people working on the well are fully trained."
In the meantime, it has opted for a heavier inspection rota on North Sea drilling rigs, noting the importance of the field for Britain's future oil and gas supply, as well as jobs.
Tim Yeo, the chairman of the cross-party committee carrying out the investigation and a member of the ruling Conservative Party, has said that "serious questions needed to be asked." BP executives will be among those grilled by lawmakers in open sessions next month.
BP has sought to ease concerns about both Libya and the Shetlands, saying it is applying lessons learned from the Gulf of Mexico to its other exploration projects around the world.
BP spokesman Toby Odone acknowledged that further details will emerge as investigations into the Macondo well explosion are completed, but the company can apply "certain lessons already."
The company said in a statement that the Shetlands field "is an area of great importance in terms of potential future UK oil and gas supply, jobs and tax revenues" and planning for drilling is being discussed with the government.
Filed under:
Accidents and Disasters
Tags:
Accidents
,
Africa
,
Animals
,
Barack Obama
,
Corporate Crime
,
Energy
,
Energy And The Environment
,
England
,
Environmental Concerns
,
Europe
,
Italy
,
Joss
,
Libya
,
London
,
Mammals
,
North Africa
,
North America
,
Scotland
,
United Kingdom
,
United States
,
Western Europe