Moscow deaths twice the usual number as suffocating smog from wildfires lingers
By AP
Monday, August 9, 2010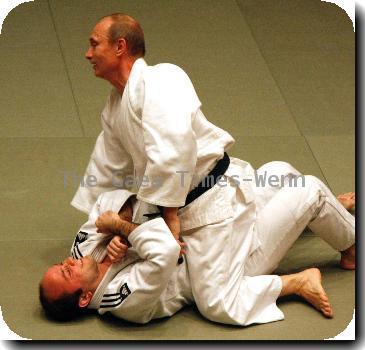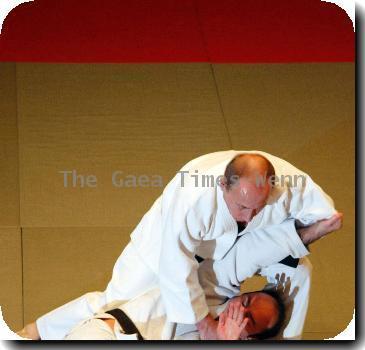 Deaths in Moscow double amid smog
MOSCOW — Deaths in Moscow have doubled and are now averaging 700 people a day amid a sweltering heat wave and poisonous smog from wildfires, a top Russian health official said Monday.
Moscow health chief Andrei Seltsovky blamed weeks of unprecedented heat and suffocating smog for the rise in mortality compared to the same time last year, Russian news agencies reported. He said city morgues are nearly overflowing, with 1,300 bodies, close to their capacity.
Acrid smog blanketed Moscow for a six straight day Monday, with concentrations of carbon monoxide and other poisonous substances two or three times higher than what is considered safe. Those airborne pollutants reached a record over the weekend — exceeding the safe limit by nearly seven times.
About 550 separate blazes were burning nationwide Monday, mainly across western Russia, including about 40 around Moscow, according to the Emergencies Ministry. Forest and peat bog fires have been triggered by the most intense heat wave in 130 years.
Alexander Frolov, head of the Russian weather service, said judging by historic documents, this heat wave could be unprecedented over a much long period — up to 1,000 years.
"Our ancestors haven't observed or registered a heat like that within 1,000 years," Frolov said at a news conference. "This phenomenon is absolutely unique."
He said the Moscow heat wave reflected the global climate's increased volatility.
Daily highs have reached up to 100 degrees Fahrenheit (38 Celsius), compared to the summer average of 75 (24 C), and according to the forecast, there will be no respite this week.
At least 52 people have died directly in the wildfires and over 2,000 homes have been destroyed. Flights to Moscow have been delayed and diverted.
Russian authorities have acknowledged that the 10,000 firefighters battling the blazes aren't enough, and sent thousands of army soldiers to help fight the fires.
On the Russian blogosphere, one of the country's last outposts of unfettered expression, the mood was bleak and angry that the situation had become so serious. One blogger on the popular LiveJournal site suggested that Prime Minister Vladimir Putin, Moscow's mayor and other top officials be fired.
Others focused on immediate issues — like getting a good night's sleep.
"Every night it's like we prepare for war," blogger Tsirtsis wrote on the independent newspaper Novaya Gazeta's site. "With open windows, it's impossible to breathe because of the burning, and with closed windows we choke in the stifling heat."
LiveJournal blogger Jokaloka said the polluting haze had prompted her to quit smoking.
Wednesday's international soccer match between Russia and Bulgaria has been moved from Moscow to St. Petersburg due to the smog.
____
Associated Press writer David Nowak contributed to this report.