Haiti quake victims furious as floods sweep through 'safe' camp for refugees
By Marko Alvarez, AP
Monday, July 12, 2010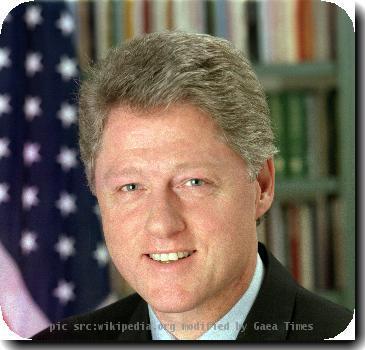 more images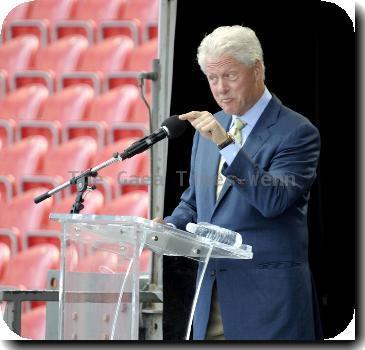 more images
Haiti: Summer storm floods 'safe' refugee camp
CORAIL-CESSELESSE, Haiti — A summer storm ripped through tents and sent solar-powered streetlights crashing down at the government's primary relocation camp for people left homeless by the January earthquake.
The storm damage on Monday, six months to the day after the disaster, intensified questions about why people were moved to the remote location from tent camps in the Haitian capital.
The Associated Press reported this week that area has been slated for major development by Haitian officials and businessmen, who are in ongoing negotiations with South Korean garment firms to build factories there, and that the land it is on belongs to a company whose president headed the relocation effort.
The isolated desert plain of Corail-Cesselesse, some 15 miles (24 kilometers) north of Port-au-Prince, was billed as a safe relocation point where people would be protected from strong winds and floods. Thousands were moved there in April from the capital's Petionville Club golf-course camp managed by actor Sean Penn.
Numerous aid groups, U.N. peacekeepers and the U.S. military helped with its construction.
It is now clear that the new camp, currently home to 7,000 people, sits atop a flood plain as well.
On Monday, torrents of water and high winds from the isolated storm collapsed 344 tents and sent 1,700 people — a quarter of the camp — fleeing for new shelters, according to the International Organization for Migration.
Six people were injured by flying tent poles and rushed to hospitals. The collapse of the lights plunged the well-appointed camp into darkness, said Georgia McPeak of the American Refugee Committee, which manages the camp.
Terrified residents fled through racing streams toward any covering they could find. There were no immediate reports of injuries.
"People are not going to tolerate this situation anymore," said a young man who only identified himself as Alphonse. "We came here and they told us that in three months we will be relocated. Six months have passed and we are still here."
Replacement tents, tarps, cooking pots and other lost items were delivered to the camp under U.N. police and military escort Tuesday morning, the International Organization for Migration said. By Tuesday afternoon the rain had returned.
Camp Corail is notable for its amenities. Where surrounding tarp cities are perched on hillsides and at risk of gang incursions, Corail had security, lighting, latrines and ShelterBox tents billed as storm-resistant. U.S. military engineers and U.N. peacekeepers graded the soil and covered it with gravel.
But aid groups said the relocation was hasty and poorly planned. The land has no trees and is backed by barren mountains, suggesting possible flood danger.
It is also far from food markets and potential jobs. More permanent shelters were promised but never built. Aid workers raced to put some up on Tuesday.
International Organization for Migration spokesman Leonard Doyle said the tent collapses serve as "fair warning" for the hurricane season, which intensifies as summer goes on.
"They need to hurry up and get more temproary shelters up," Doyle said. "Without a doubt tents are not designed for hurricanes. Even houses are not necessarily designed for hurricane conditions."
Prior to the relocation, the government claimed the camp land and surrounding area — one-and-a-quarter times the size of Manhattan — for public use through eminent domain.
The AP has confirmed that the land under the government-run camp is owned by Nabatec Development — a consortium whose president, Gerard-Emile "Aby" Brun, was in charge of the relocation effort. The company stands to gain part of a $7 million fund the government will spend compensating landowners.
Brun was asked to step down from the position after the relocation was complete, Prime Minister Jean-Max Bellerive said.
Monday marked the six-month commemoration of the Jan. 12 quake, which destroyed most of Port-au-Prince and surrounding cities and killed a government-estimated 230,000 to 300,000 people.
President Rene Preval hosted a medal ceremony at the crushed national palace to honor successes in the post-quake recovery effort. Penn was among the recipients, along with politicians, former U.S. President Bill Clinton, and official of Haiti and the U.N.
During the ceremony Preval announced that the emergency phase of the recovery was over and that long-awaited reconstruction will now press forward.
Alvarez reported from Corail-Cesselesse and Katz from Port-au-Prince
(This version corrects number of people living at camp to 7,000)
Filed under:
Accidents and Disasters
,
Weather
Tags:
Bill Clinton
,
Caribbean
,
Corail-cesselesse
,
Demographics
,
Emergency Management
,
Floods
,
Haiti
,
Latin America And Caribbean
,
Migration Rates
,
Municipal Governments
,
North America
,
Outdoor Recreation
,
Recreation And Leisure
,
Storms
,
United States