President declares emergency in NC; OKs federal agencies to help respond to Earl
By AP
Wednesday, September 1, 2010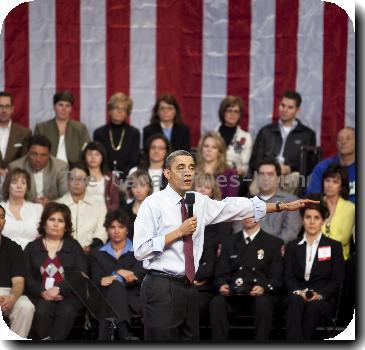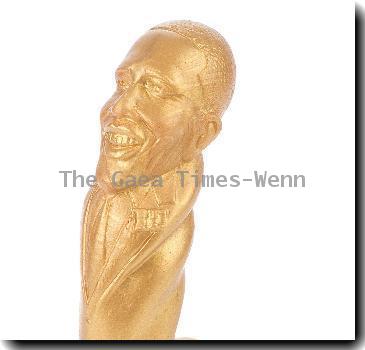 Obama declares NC emergency ahead of Earl
WASHINGTON — President Barack Obama says an emergency exists in North Carolina and has ordered federal agencies to help state and local officials with handling any problems caused by Hurricane Earl.
The president's action Wednesday authorizes the Department of Homeland Security and Federal Emergency Management Agency (FEMA) to coordinate all disaster relief efforts.
Specifically, FEMA can mobilize equipment and other resources.
Forecasters say Hurricane Earl's winds gusted to about 140 mph as it steamed toward the Eastern Seaboard.
Communities all along the East Coast are keeping a close eye on the storm and several states have already declared emergencies.
THIS IS A BREAKING NEWS UPDATE. Check back soon for further information. AP's earlier story is below.
NAGS HEAD, North Carolina (AP) — Hurricane Earl steamed toward the Eastern Seaboard on Wednesday as communities from North Carolina to New England kept a close eye on the forecast, worried that even a slight shift in the storm's predicted offshore track could put millions of people in the most densely populated part of the country in harm's way.
Vacationers along North Carolina's dangerously exposed Outer Banks took advantage of the typical picture-perfect day just before a hurricane arrives to pack their cars and flee inland, cutting short their summer just before Labor Day weekend.
The governors of North Carolina, Virginia and Maryland declared states of emergency, sea turtle nests on one beach were scooped up and moved to safety, and the crew of the Navy's USS Cole rushed to get home to Virginia on Wednesday ahead of the bad weather. The destroyer was supposed to return later this week from a seven-month assignment fighting piracy off Somalia.
Farther up the East Coast, emergency officials urged people to have disaster plans and supplies ready and weighed whether to order evacuations as they watched the latest maps from the National Hurricane Center — namely, the "cone of uncertainty" showing the broad path the storm could take.
Earl was expected to reach the North Carolina coast late Thursday and wheel to the northeast, staying offshore while making its way up the Eastern Seaboard. But forecasters said it could move in closer, perhaps coming ashore in North Carolina, crossing New York's Long Island and passing over the Boston metropolitan area and Cape Cod.
That could make the difference between modestly wet and blustery weather on the one hand, and dangerous storm surge, heavy rain and hurricane-force winds on the other.
"Everyone is poised and ready to pull the trigger if Earl turns west, but our hope is that this thing goes out to sea and we're all golfing this weekend," said Peter Judge, a spokesman for the Massachusetts Emergency Management Agency.
As of Wednesday night, Earl was a powerful Category 4 hurricane centered more than 520 miles (830 kilometers) south-southeast of Cape Hatteras, North Carolina, with winds of 140 mph (225 kph). The most powerful category is 5 with winds 155 mph (249 kph) and higher.
The only mandatory evacuations were for 30,000 residents and visitors ordered to leave Hatteras Island on the Outer Banks. Dare County spokeswoman Dorothy Toolan said there was no official notification of the evacuation order, and many residents didn't appear worried.
About 5,000 tourists were ordered to leave Ocracoke Island to the south, and officials in Carteret County were evacuating low-lying areas, but didn't know how many people would be affected.
The North Carolina National Guard also is deploying 80 troops to help and Gov. Beverly Perdue sent a letter to President Barack Obama requesting a federal emergency declaration before landfall in anticipation of damages.
Just a light breeze was stirring and there wasn't a cloud in the sky along the Outer Banks — a ribbon of barrier islands a dozen miles or more off the mainland, connected to the rest of the world by a couple of bridges and a ferry. Along the lone highway, hundreds of cars backed up at one of the bridges.
Hurricane warnings were posted for most of the North Carolina coast, with a hurricane watch extending to Delaware and part of Massachusetts.
In Virginia, Gov. Bob McDonnell activated the National Guard and sent 200 troops to the Hampton Roads area on Chesapeake Bay. The area was not expected to get the brunt of Earl, but many remember the surprise fury of Hurricane Isabel, which killed 33 people and caused $1.6 billion in damage in September 2003.
"I'd rather be safe and get our troops and state police in place by Thursday night," the governor said.
Red Cross officials in New York prepared to open as many as 50 shelters on Long Island that could house up to 60,000 people in an emergency. No evacuations were issued, but officials were going to re-examine the situation Thursday morning.
Emergency officials on Cape Cod braced for their first major storm since Hurricane Bob brought winds of up to 100 mph (160 kph) to coastal New England in August 1991. Marinas encouraged people to take their boats out of the water now instead of waiting for Labor Day.
Also on Wednesday, the seventh tropical storm of the season formed far out in the Atlantic. Tropical Storm Gaston had sustained winds of 40 mph (64 kph) and is expected to strengthen into a hurricane this weekend as it moves toward the Leeward Islands.
Tropical Storm Fiona remained north of the Caribbean with winds of 60 mph (96 kph) and is expected to move toward Bermuda over the next several days. And Tropical Storm Gaston on their heels is beginning to slow down over the open Atlantic, making it the fourth named storm in 11 days.
Filed under:
Accidents and Disasters
,
Weather
Tags:
Barack Obama
,
Emergency Management
,
Holidays
,
North America
,
North Carolina
,
Occasions
,
Storms
,
Tropical storm gaston
,
Tropical-weather
,
United States
,
Virginia
,
Washington