Chicago Blizzard Slams U.S.
By Madhusmita, Gaea News Network
Wednesday, February 2, 2011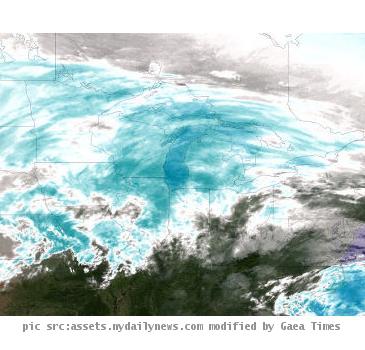 more images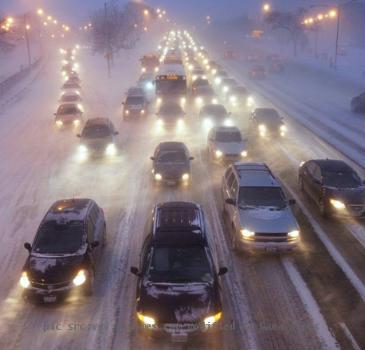 more images
CHICAGO (GaeaTimes.com)- The National Weather Service predicted two days back that a massive blizzard would hit the city of Chicago along with 30 other states all across the country in 48 hours. A monster blizzard with 20 inches of snow, whiteout condition and 60 mph winds hit the area on Tuesday. The Governors of all the states have already declared State of Emergency for ensuring the safety of the citizens. The massive snowstorm started on Tuesday at around 3 o'clock in the afternoon and the snow fell at about 1 to 2 inches per hour. However, the National Weather Service predicted that around 9 pm the rate of snow fall would increase to 3 to 4 inches per hour.
The National Weather Service has also stated that the speed of gushing wind was up to 50 mph inland and 60 mph near the lake and it created whiteout condition. The Weather Service report states that the waves of the Michigan Lake might reach up to 25 feet. The Mayor of Chicago, Richard M. Daley told a reputed media source that the classes of the Chicago City Colleges and Chicago Public Schools have already been canceled for Wednesday. The Chicago Department of Aviation reported that O'Hare international airport's more than 1,300 flights have already been canceled owing to the blizzard. On the other hand, National Weather Service officials have reported that the blizzard is expected to finish by Wednesday afternoon.
The Weather pundits have predicted that the colossal blizzard is expected to affect one third of U. S. population and it would also affect livestock movement and grains of the country. However, this time, President Barack Obama has asked the government representatives of all the cities to take necessary steps to ensure public safety. National Weather Service spokesman Pat Slattery told a reputed media outlet that even if the blizzard ends in Wednesday afternoon but the daytime temperature would be "really dangerous" owing to heavy wind in Chicago and other cities.