Scientists: Gulf well leaking at least twice as much and possibly 5 times as much as estimate
By AP
Thursday, May 27, 2010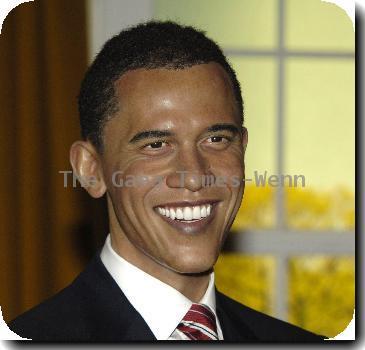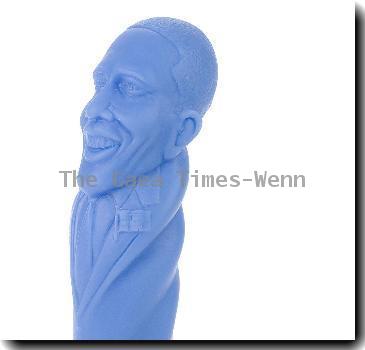 Scientists say more Gulf oil flowing than thought
ROBERT, La. — Scientists studying the blown-out well in the Gulf of Mexico now say it's leaking at least twice as much oil and possibly five times as much as original estimates.
U.S. Geological Survey Director Dr. Marcia McNutt is the leader of a team put together to try to figure out how much oil is coming from the well.
She says results are preliminary but two teams using different methods determined the well is leaking at least 504,000 gallons a day. One team said it might be leaking as much as 798,000 gallons and another said that number might be closer to a gallons.
The well blew out when the offshore drilling rig Deepwater Horizon exploded April 20.
BP and the Coast Guard had said since then that about 210,000 gallons a day was flowing.
THIS IS A BREAKING NEWS UPDATE. Check back soon for further information. AP's earlier story is below.
ROBERT, La. (AP) — BP hoped to know as early as Thursday afternoon if a stream of mud will finally end its Gulf of Mexico oil spill, a five-week disaster that was putting other U.S. offshore drilling projects on hold as far away as Alaska.
President Barack Obama planned to announce Thursday that a moratorium on new deepwater oil drilling permits will be continued for six months while a presidential commission investigates, a White House aide said.
Controversial lease sales off the coast of Alaska will be delayed pending the results of the commission's investigation, and lease sales planned in the Western Gulf and off the coast of Virginia will be canceled, the aide said, speaking on condition of anonymity ahead of a midday Obama news conference.
Those steps, along with new oversight and safety standards also to be announced, are the results of a 30-day safety review of offshore drilling conducted by Interior Secretary Ken Salazar at Obama's direction. Salazar briefed Obama on its conclusions Wednesday night in the Oval Office, the aide said.
With the moves, Obama is escalating his administration's response to the BP spill amid growing criticism about leadership from the White House.
It comes as British-based BP PLC, the largest oil and gas producer in the Gulf, was in the middle of its latest effort to plug the blown-out seafloor well by pumping in heavy mud.
If the risky procedure, known as a top kill, stops the flow, BP would then inject cement into the well to seal it. The top kill has worked above ground but has never before been tried 5,000 feet beneath the sea. BP pegged its chance of success at 60 to 70 percent.
The gusher off the coast of Louisiana has spilled at least 7 million gallons of crude into the sea since an oil rig explosion April 20 that killed 11 workers. Dozens of witness statements obtained by The Associated Press show a combination of equipment failure and a deference to the chain of command aboard the rig impeded the system that should have stopped the gusher before it became an environmental disaster.
A BP executive said early Thursday it was too soon to say if the top kill was working and described the maneuver as an arm-wrestling match between two equal forces: the pressure of oil shooting out of the earth and the force of mud being injected into the well.
"It's quite a titanic struggle of forces, and it's going to go slow," BP managing director Bob Dudley told ABC's "Good Morning America."
BP Chief Executive Tony Hayward said engineers would not know until at least Thursday afternoon whether the latest remedy was having some success.
"The absence of any news is good news," said Coast Guard Admiral Thad Allen, who is overseeing the operation. He added: "It's a wait and see game here right now, so far nothing unfavorable."
Fishermen, hotel and restaurant owners, politicians and residents along the coast are fed up with BP's failures to stop the oil that is coating Louisiana's marshes and the wildlife that relies on them. The anger has turned toward Obama and his administration. Polls show the public is souring on their handling of the catastrophe.
Some 100 miles of Louisiana coastline had been hit by the oil, the Coast Guard said.
Sarah Rigaud, owner of Sarah's Restaurant in Grand Isle is tired and nervous. The oil has to be stopped, she said.
"The tourists won't come," Rigaud said Wednesday, serving lunch to a half-full restaurant of mostly oil workers and local politicians who are worrying themselves.
"It makes me very nervous. I have anxiety attacks," she said. "Every day I pray that something happens, that it will be stopped and everybody can get back to normal."
Also Wednesday, the Coast Guard pulled commercial fishing boats from oil cleanup efforts in Breton Sound off the Louisiana coast after several people became ill. Crew members on three vessels reported nausea, dizziness, headaches and chest pains, the Coast Guard said. Four people were hospitalized, including one who was flown to a hospital.
The Coast Guard told all 125 commercial vessels that were helping clean up spilled oil to return to shore. Medical workers evaluated the crew members as a precaution.
If the top kill fails, BP says it has several backup plans, including sealing the well's blowout preventer with a smaller cap, which would contain the oil. An earlier attempt to cap the blowout preventer failed. BP could also try a "junk shot" — shooting golf balls and other debris into the blowout preventer to clog it up — during the top kill process.
Last week, the company inserted a mile-long tube to siphon some of the oil into a tanker. The tube sucked up 924,000 gallons of oil, but engineers had to dismantle it during the top kill.
A permanent solution would be to drill a second well to stop the leak, but that was expected to take a couple months.
Associated Press writers Erica Werner, Charles Babington and Seth Borenstein in Washington, Brian Skoloff in Grand Isle, La., Mike Kunzelman in New Orleans, Kevin McGill in Venice and Julie Pace in Fremont, Calif., contributed to this story.
Online:
globalwarming.house.gov/spillcam
Filed under:
Accidents and Disasters
Tags:
Accidents
,
Barack Obama
,
Coastlines And Beaches
,
Energy
,
Environmental Concerns
,
Food And Drink
,
Gulf oil
,
Louisiana
,
North America
,
Restaurants
,
Robert
,
United States