Northern Ireland police chief says IRA dissidents gave too little warning of car-bomb strike
By Shawn Pogatchnik, AP
Tuesday, February 23, 2010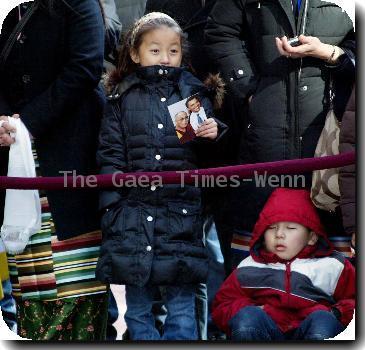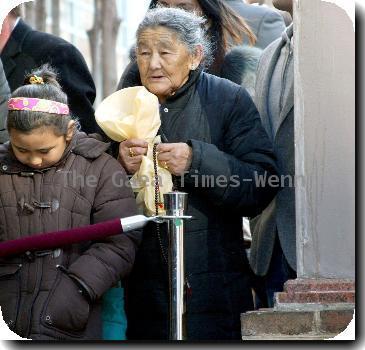 NIreland police decry bombers' 17-minute warning
DUBLIN — Northern Ireland's police commander denounced Irish Republican Army dissidents Tuesday for giving his officers just 17 minutes to evacuate the center of a border town before a car bomb detonated.
Monday night's attack on the courthouse in Newry, between Dublin and Belfast, was the first of its kind in nearly a decade.
Police said they still were trying to steer people away from the bomb when it exploded, causing little damage to the heavily fortified courthouse and injuring no one. Nearby residents said their homes shook like an earthquake from the blast but their windows did not shatter, and traffic continued to pass by the flaming remains of the car until police shut down the road.
Police said the bomb contained 100 kilograms (225 pounds) of homemade explosive — much smaller than typical IRA car bombs. It appeared to catch police off guard because, unlike more than a dozen previous similar threats across Northern Ireland, this one actually detonated.
The police's painstaking search for clues Tuesday brought heavy disruption to Newry, a shopping-center hub normally full of bargain-hunters from the neighboring Republic of Ireland.
Police warned that parts of central Newry might be shut down through Wednesday as forensic officers in white boiler suits comb every surface within a kilometer (half-mile) for evidence. They hoped to retrieve DNA traces of the bomb maker or driver from the obliterated remains of the bomb and car.
In Washington, U.S. Secretary of State Hillary Clinton condemned the IRA dissidents' latest bid to undermine Northern Ireland's Catholic-Protestant government, the central achievement of a U.S.-brokered 1998 peace accord.
Both sides in the fragile coalition are planning next month to elect a new justice minister who would take responsibilities from Britain to oversee the province's police and courts — a move bitterly opposed by IRA die-hards because it could strengthen Catholic support for law and order.
Clinton, speaking alongside Britain's visiting secretary of state for Northern Ireland, Shaun Woodward, called the Newry blast "another cowardly act of violence by those who prefer to plant bombs than to argue for votes and to participate in the political process."
Police said callers using recognized dissident IRA code words called Newry's hospital and businesses after ramming the car bomb into the courthouse's front security gates. They said the blast came just 17 minutes after police got word.
"The time we got to respond was very limited. It was reckless and callous," Chief Constable Matt Baggott told reporters.
Baggott said his officers had arrested 130 suspected IRA dissidents over the past year to suppress their activities. But he said the dissident threat would be defeated only when the extremists' own family, friends and neighbors in hard-line Irish nationalist areas tipped off police.
During the worst decades of Northern Ireland's conflict — when the IRA regularly planted vehicle bombs ranging from 500 pounds to 2,000 pounds (250 kilograms to 1,000 kilograms) — police became expert at evacuating people from the imminent blast area. Citizens were usually maimed or killed when police received less than 30 minutes' warning and no precise description of the bomb's location.
The outlawed IRA, which renounced violence and disarmed in 2005, typically telephoned warnings when its bombers targeted civilian sites such as shopping centers. Its chief goal in those cases was to inflict financial losses and portray Northern Ireland as ungovernable.
Today's IRA splinter groups also sometimes make telephoned warnings, but with less precision — and often only after their homemade devices are abandoned or fail to explode.
In the most notorious case, the Real IRA faction made three calls on Aug. 15, 1998, warning of a car bomb near the courthouse in Omagh on a bustling Saturday afternoon. Police moved crowds of shoppers and workers away from that building — and unwittingly straight into the blast. Twenty-nine people, mostly women and children, were killed in the single deadliest explosion from the entire Northern Ireland conflict.
IRA dissidents last exploded car bombs in 2001, when a trio of blasts shook London and the central English city of Birmingham to little effect. That bombing team was caught and imprisoned.
Associated Press Writer Matt Lee in Washington contributed to this report.