Throughout history cities re-emerged after calamities but Port-au-Prince faces many obstacles
By Andrew O. Selsky, AP
Sunday, January 24, 2010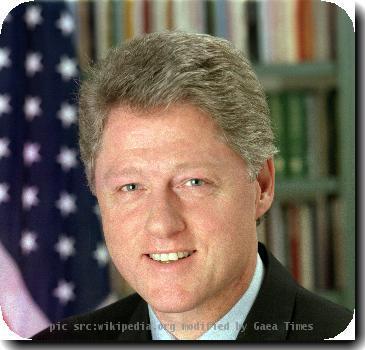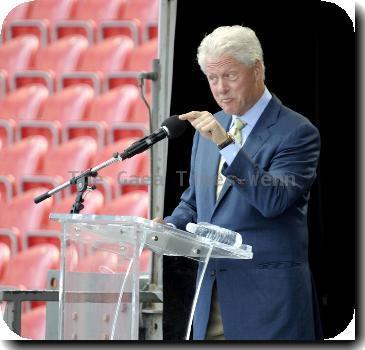 History shows obstacles can block Haiti's recovery
Former President Bill Clinton, now the U.N. special envoy to Haiti, says the country can be made into a better place than existed before the devastating earthquake struck. But can it? Or do the lessons of history and the country's special circumstances bode otherwise?
Through the ages, cities have received death blows. Almost 2,000 years ago, Pompeii was buried by volcanic ash from Mount Vesuvius. Less than 15 years ago, much of the Caribbean island of Montserrat was engulfed by pyroclastic flows. Its capital Plymouth is now a graveyard of buildings, half buried in volcanic debris. A new capital is being built on another part of the island.
Sometimes cities recover. Nagasaki and Hiroshima made comebacks after being blown apart and poisoned with radiation during World War II. And San Francisco, wrecked in a 1906 earthquake and fire, launched an ambitious reconstruction effort within days, with California Gov. George Pardee correctly predicting the metropolis would be "replaced on a much grander scale than ever before."
However, Haiti, the Western Hemisphere's poorest country, faces numerous obstacles on the road to recovery.
Haiti's government, weak even before the Jan. 12 calamity, is virtually nonfunctional. Over the past six years, U.N. peacekeepers stabilized the country after a bloody rebellion ousted President Jean-Bertrand Aristide. They took back Port-au-Prince's slums from criminal gangs and provided security, as signs of economic growth emerged elsewhere.
But all that was undone in seconds as the quake destroyed factories and hotels and damaged a prison, allowing gang kingpins to escape.
"Haiti was such a poor country to start with. To have this on top of all that is devastating," Jonathan Reckford, CEO for Habitat for Humanity, said in a phone interview Wednesday from Port-au-Prince. "The world needs to rally for Haiti."
To try to accomplish that, the World Economic Forum says it will use its Jan. 27-31 annual meeting in Davos, Switzerland, to launch a global effort to integrate business into rebuilding Haiti.
But corruption is rampant in Haiti and could sidetrack aid. History provides an example.
On Dec. 23, 1972, an earthquake destroyed about 600 blocks of Nicaragua's capital, killing more than 10,000 people. The apocalyptic scene was similar to Port-au-Prince's. Residents walked through Managua in a daze, paying little attention to bodies lying on the sidewalks. There was no water, no food, no electricity.
The world responded, but the regime of President Anastasio Somoza siphoned off the aid. Managua's downtown was never rebuilt and even today remains in ruins. The quake fueled Nicaraguans' dissatisfaction with Somoza, who was eventually overthrown.
Haiti's magnitude-7 earthquake was even worse than Nicaragua's because — besides killing an estimated 200,000 people and leaving 2 million homeless — it left the country virtually without a functioning government. It wrecked the presidential palace, parliament, government ministries, the U.N. headquarters and the Roman Catholic cathedral, among thousands of other structures.
Reckford, whose Habitat for Humanity is helping Haitian families salvage materials from their wrecked homes for rebuilding and will provide tools and materials, said he expects Haiti's recovery to take five to 10 years.
Governments have pledged nearly $1 billion in aid, according to an Associated Press estimate. But sustained commitment, even after the next disaster occurs somewhere else, will be essential. Haiti will need $10 billion over five years, President Leonel Fernandez of the neighboring Dominican Republic said after meeting with Haitian President Rene Preval and other officials.
"It will be enormously difficult, but I think it's possible to rebuild," said Reckford. He described how Banda Aceh, Indonesia, which was wrecked in the 2004 Asian tsunami, has been rebuilt.
But Ben Ramalingam, who studies disasters around the world and the effectiveness of the responses, argues that Haiti is worse off than the dozen countries swamped by the tsunami, because they at least still had working governments that could help citizens and channel aid.
"This cannot be compared with other natural disasters where there has been a functioning state," said Ramalingam, of the Active Learning Network for Accountability and Performance in Humanitarian Action.
Where there has been a functioning state, there have been other impressive results. In 1985, Mexico City experienced an earthquake even bigger than Haiti's, a magnitude 8.1, but few signs of it remain. Skyscrapers, with earthquake-proof design, have gone up since then.
But even having a functioning government that wants to help is no guarantee of long-term success.
A 1988 earthquake leveled the cities of Spitak and Leninakan and more than 100 villages in then-Soviet Armenia. Soviet authorities mounted a large-scale rescue effort with the military and pledged to repair the damage in three years. More than 70 nations joined in, but then a war involving Armenia and neighboring Azerbaijan erupted and the Soviet Union collapsed.
A generation later, 6,900 families are still waiting for permanent housing.
__
Associated Press writers Edith M. Lederer at the United Nations, Lynn Berry in Moscow and Grant Peck in Bangkok contributed to this report.