NATO forces scramble to improve Afghan police and secure Taliban heartland
By Heidi Vogt, AP
Saturday, January 23, 2010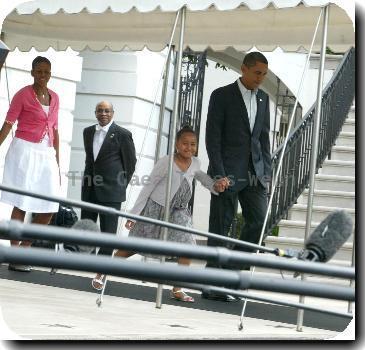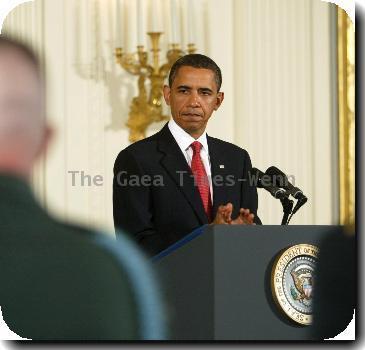 NATO forces in race to secure Kandahar
KANDAHAR, Afghanistan — U.S. and Canadian forces are rushing to train a police force capable of blunting a Taliban comeback in Kandahar, the major city in Afghanistan's volatile south, the militants' spiritual birthplace and the key to turning back the insurgency.
It's part of a larger effort that also aims to deliver services such as electricity and clean drinking water that the Taliban cannot provide — encouraging support for the government in a city that was once the Taliban's headquarters.
"We have to do everything right, we have to be lucky and we have to be fast," said Bill Harris, who arrived in November to oversee the U.S. development effort in Kandahar.
"The city is kind of up for grabs, and we intend to get there first," Harris said.
Time is short. The 2,800 Canadian troops who oversee operations in Kandahar and the surrounding province are due to leave Afghanistan next year.
Many of the 30,000 U.S. troops ordered to Afghanistan as part of the American surge are expected to be sent to Kandahar. But President Barack Obama has pledged to begin pulling out U.S forces in July 2011 too.
Six months ago, NATO dispatched reinforcements into Kandahar, fearing the Taliban were encroaching on this city of 800,000 people and the main commercial center of the south, the primary battlefield of the Afghan war.
At the same time, the international community launched a program of economic aid and development projects here.
On the surface, Kandahar hardly looks like a city at war. Trucks rumble through its crowded streets overloaded with produce and consumer goods from Pakistan. Fruit and vegetable sellers clog busy avenues, competing for space with pedestrians and taxicabs stuffed with riders.
Yet the Taliban presence is never far in this city where the movement was born in the early 1990s and whose population is overwhelmingly Pashtun — the same ethnic group as the Taliban.
Armed Taliban bands control villages around the city, and Taliban agents move through the city at night, delivering letters warning people against cooperating with the U.S.-backed government. International forces find homemade bombs almost daily as they patrol the city streets.
Without a respected police force, U.S. officials believe it is unlikely that the population will feel confident enough in the government to resist the insurgents. Traditionally, however, the police are among the least-trusted people in Kandahar.
"All the militia fighters and drug users are in the police department," said Ilyasuddin Agha, a middle-aged grocer in the west of the city. "People won't go to the police if they have a problem. They'll just demand money."
Mindful of the challenge, the U.S. dispatched nearly 300 military police to Kandahar in August — a six-fold increase over the small Canadian and U.S. force that had been training Afghan police.
Instead of simply lecturing in the classroom, the Americans and Canadians now live and work alongside the 2,000-strong Afghan police force to mentor and lead by example. Soldiers on patrol chat with merchants and mullahs about their problems and ways to fix them, encouraging Afghan police to interact with the people instead of intimidating them.
In one volatile neighborhood on the city's western outskirts, soldiers from the 293rd Military Police Company from Fort Stewart, Georgia, must prod the Afghans to venture out of their stations and go on patrols. All too often, Afghan police wave cars through checkpoints rather than search them for weapons and explosives, said Sgt. John Hunt.
At the doorway of his mud compound, Masto Gull, 35 and unemployed, said security is better since the Americans arrived. At least the Afghan police won't steal food from people's gardens as long as the Americans are around, he said.
"It's very much a mental game," said Canadian Master Cpl. Aaron Miller. "We're using our credibility to bolster them."
Lt. Col. Carl Turenne, the commander of the 430 Canadian military troops operating in the city and its suburbs, said there has been a lot of progress — especially considering where the police were previously.
"Two and a half years ago they weren't even wearing uniforms," Turenne said.
As recently as last year, Afghan police would disarm roadside bombs by shooting at them. Now they call in explosives demolition teams, he said.
For their part, Afghan commanders appear more interested in better weapons, body armor and vehicles than training.
In a recent meeting with Canadian and U.S. military commanders, provincial police commander Gen. Sardar Mohammad Zazai said his priority was building a guesthouse for his visitors and family members when they come to the city.
"They don't know that they're not well-trained," Sgt. Hunt said of the police. "They want all this stuff and then they just sit here."
Measuring success is difficult in a war where public support is as important as heavy weaponry in gaining the upper hand. Although many Kandaharis believe security is better now, the real test will come in the spring — traditionally the beginning of fighting season in Afghanistan.
There are subtle signs that some Kandaharis are hedging their bets.
Capt. Mike Thurman, the commander of the 293rd Military Police Company, said his soldiers like to buy food from a kebab shop while on patrol. A few days after the troops' first visit, police found a bomb planted in the spot where the Americans parked their vehicle.
Now, the owner asks them to park out of sight and send their Afghan translator to pick up the food.
"He doesn't mind having us come by," said Thurman, 31, of Fremont, Nebraska. "But he doesn't want us where we can be spotted."
Associated Press writer Noor Khan contributed to this report from Kandahar.
Filed under:
Accidents and Disasters
Tags:
Afghanistan
,
Asia
,
Barack Obama
,
Bombings
,
Canada
,
Central Asia
,
Cuisines
,
Food And Drink
,
Kandahar
,
Law Enforcement
,
Municipal Governments
,
North America
,
Police
,
United States