Gloomy forecast for millions of Pakistanis without shelter; militants battle police in NW
By Riaz Khan, AP
Wednesday, August 18, 2010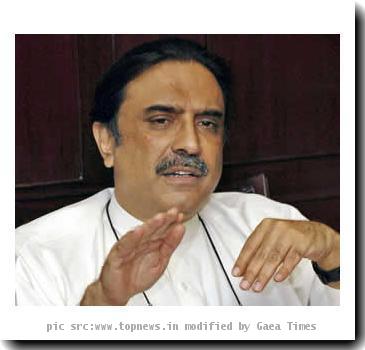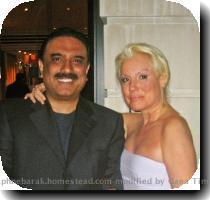 Pakistan floods to recede only by month's end
ISLAMABAD — The floodwaters that have ravaged Pakistan will not recede fully until the end of August, the country's top meteorologist said Wednesday, a grim forecast for the more than 20 million people living homeless or otherwise affected by the deluge.
The scale of the disaster has badly strained the government and the police and army, which are handling much of the relief effort. Islamist militants clashed with police overnight in the northwest, and police said the insurgents were seeking to exploit the state's weaknesses as it dealt with the floods.
Pakistan senior meteorologist Arif Mahmood said existing river torrents were still heading to major cities such as Hyderabad and Sukkur in the south and could yet cause more floods. But he said there were no heavy rains forecast this week.
"This is a good news for aid agencies involved in the rescue and relief operations," he said.
The floods that began three weeks ago have submerged tens of thousands of villages, killed around 1,500 people and affected 20 million others, authorities say. The floods hit first in the northwest, wiping out much of its infrastructure, and then the bloated rivers gushed toward the south and the east, displacing millions more people.
About a fifth of Pakistani territory has been affected.
The U.N. appealed last week for $459 million in international aid for immediate relief to Pakistan. Aid groups have complained that the response so far has been anemic, but U.N. spokesman Maurizio Giuliano announced Wednesday that more than half of the money — 54.5 percent — had come in.
"This is very encouraging," he said.
Still, he said major challenges remained, especially preventing what he feared may be "a second wave" of death from disease and hunger. He also said rescue workers were trying to procure more plastic sheeting and tents for an estimated 4.6 million people in Punjab and Sindh who have no shelter.
The northwest is the epicenter of Pakistan's fight against al-Qaida and the Taliban, and attacks by militants late Tuesday and overnight highlighted the threat they still pose.
A group of militants first killed two members of an anti-Taliban militia in the Adezai area of Peshawar as they headed to pray at a mosque late Tuesday, said Liaqat Ali Khan, Peshawar police chief.
In the hours after, dozens of militants from the Khyber tribal region, which lies near Peshawar and along the Afghan border, attacked police posts in the Peshawar's Sarband area. The two sides exchanged fire for about an hour before the militants retreated to Khyber, Khan said. Several militants were killed, but there were no police casualties.
"As the police force is busy in rescue and relief work for flood affectees, militants tried to take advantage of the situation to attack Peshawar, but the police force was fully alert and vigilant," Khan said.
The Pakistani Taliban have urged citizens to reject any foreign aid, saying it will only be stolen by the political elite in the impoverished nation of 175 million.
The civilian government's standing has been badly damaged by its chaotic response to the floods, though many observers note that few governments could have been able to handle such a large-scale disaster well.
President Asif Ali Zardari was in Russia on Wednesday for a regional summit. He was expected to stay only a few hours before returning to his deluged country. An earlier multi-day trip to Europe just as the disaster was unfolding severely damaged Zardari's already poor reputation.
The military, meanwhile, has some 60,000 troops dealing with flood relief. Many of those soldiers would normally be battling insurgents or holding territory they had already cleared.
U.S. Ambassador to Pakistan Anne Patterson said Tuesday that it was too soon to understand what impact the disaster would have on the Taliban and al-Qaida in Pakistan, but that it was a concern for Washington. The U.S. has pushed Pakistan to eliminate militant hideouts it fears are being used as rest stops for insurgents engaged in the war in Afghanistan.
Khan reported from Peshawar, Pakistan.
Filed under:
Accidents and Disasters
Tags:
Asia
,
Asif Ali Zardari
,
Emergency Management
,
Floods
,
Foreign Aid
,
Islamabad
,
Law Enforcement
,
Militant Groups
,
Pakistan
,
Peshawar
,
Police
,
South Asia