Disease threatens to raise death toll in Pakistani flood crisis; UN fears dams could burst
By Khalid Tanveer, AP
Friday, August 13, 2010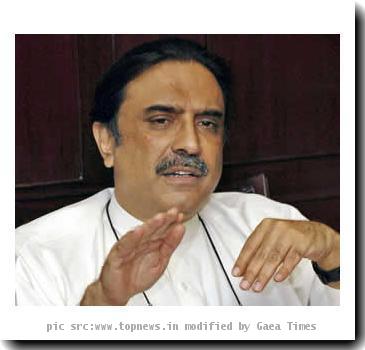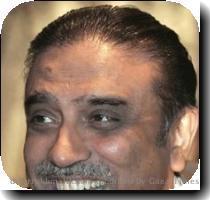 Disease threatens Pakistani flood victims anew
MULTAN, Pakistan — Fever and diarrhea are spreading among victims of the worst flooding in Pakistan in decades, officials said Friday amid warnings that storm waters were again surging south along swollen rivers, threatening more destruction.
The floods have affected 14 million people and about a quarter of the country, overwhelming an already weak government coping with crushing economic conditions and attacks by al-Qaida and Taliban militants. Around 1,500 people have been killed since the torrents began more than two weeks ago.
"The crisis facing Pakistan is not only enormous, it's still unfolding," U.N. refugee agency spokesman Adrian Edwards said. "There continues to be massive destruction as the bloated rivers flow southwards across the plains and the crisis in our view will not be over when the flooding recedes."
The U.N. said limited access to safe water and crowded and unsanitary conditions in makeshift camps meant an increased risk of diseases like diarrhea, malaria, dengue fever.
In the Multan area of Punjab province, large parts of which have been under water for days, medical workers have seen at least 1,000 children with illnesses such as gastroenteritis in the last three days, said Mumtaz Hussain, a doctor at the main government hospital.
"The situation is alarming as the diseases can infect other survivors," Hussain said.
The floods have been described as the worst natural disaster in independent Pakistan's 63-year history.
The United States, which has dispatched military helicopters to assist the aid effort, said it would give $3 million to help establish 15 treatment centers for waterborne illnesses in the aftermath of the floods. The country has already pledged more than $70 million in aid.
The floods were triggered by heavier than usual monsoon rains. They began in the northwest, where the fight against al-Qaida and the Taliban is taking place, and spread down the country's major rivers to the heavily populated Punjab and Sindh provinces.
The U.N. and national authorities warned that dams in Sindh province could still burst in the coming days as bloated rivers gush through. More rains are expected over the weekend, and monsoon season is forecast to last several more weeks.
Authorities said 80 percent of the 300,000 people in the city of Jacobabad in Sindh had been evacuated ahead of expected flooding over the next 24 hours. The waters were also threatening the nearby Shahbaz Airbase, city official Kazim Jatoi said.
U.N. officials have launched an appeal for $460 million in aid for Pakistan.
Pakistani President Asif Ali Zardari said U.N. Secretary-General Ban Ki-moon would arrive in the country over the weekend to discuss the needs of flood victims. A U.N. spokesman in Pakistan said he was unable to comment on any plans.
Filed under:
Accidents and Disasters
,
Weather
Tags:
Asia
,
Asif Ali Zardari
,
Dams
,
Diseases And Conditions
,
Emergency Management
,
Floods
,
Multan
,
Municipal Governments
,
North America
,
Pakistan
,
South Asia
,
United States