Ramadan or not, Pakistani flood victims say they're already going without food
By Mohammad Farooq, AP
Thursday, August 12, 2010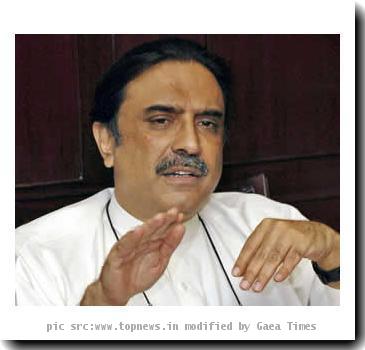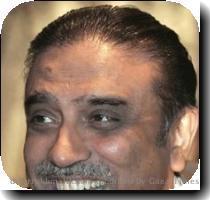 Ramadan or not, hunger hits Pakistan flood victims
MULTAN, Pakistan — Pakistani flood survivors already short on food and water began the fasting month of Ramadan on Thursday, a normally festive, social time marked this year by misery and fears of an uncertain future.
A U.S. Navy ship carrying helicopters and 1,000 Marines reached Pakistan's southern coast to boost relief efforts, as the United Nations warned the disaster was far from over, saying dams in Sindh province could still burst in the coming days.
"There is more water coming along," said spokesman Maurizio Giuliano.
He said U.N. officials estimated that up to one-fourth of the country is or had been affected by the worst floods in a generation, though that did not necessarily mean it was under water.
President Asif Ali Zardari, who has been sharply criticized for visiting Europe as the floods began, made his first visit to victims of the disaster Thursday and toured one of the dams, according to state-run Pakistan Television.
The floods, triggered by monsoon rains, hit the country's northwest more than two weeks ago and spread down the country, inundating thousands of villages. About 1,500 people have died, and the U.N. estimates up to 7 million people need emergency assistance.
Damage to crops, roads and bridges has caused food prices to triple in some parts of the country, adding to the pain of those marking the fasting month.
"Ramadan or no Ramadan, we are already dying of hunger," said Mai Hakeema, 50, who sat alongside her ailing husband in a tent outside the city of Sukkur. "We are fasting forcibly, and mourning our losses."
Observant Muslims fast from dawn to dusk each day for a month each year to control their desires and show empathy for the poor. The month is marked by increased attendance at mosques, a rise in charitable giving, and family gatherings that coincide with the evening breaking of the fast.
While millions of flood-affected people were performing the fast, Mufti Muneebur Rehman, one of the country's top religious scholars, said victims living in difficult conditions dependent on charity could skip the fast and perform it later in the year.
"I am sad to miss the first day of fasting," said Ghullam Fareed of Gormani village in eastern Punjab province. "Later, when we reach home, we will compensate for this."
In the northwest, where residents are especially devout, many refugees said flood or no flood, they would fast.
"I cannot disobey God, so I am fasting as it is part of my faith no matter what the conditions are," said Fazal Rabi, 47, who was staying in a tent village in Akbarpura.
On Wednesday, the U.N. appealed for $460 million to provide immediate help, including shelter, food, clean water, sanitation and medical care.
"Make no mistake, this is a major catastrophe," U.N. humanitarian chief John Holmes told diplomats from several dozen countries in launching the appeal in New York. "We have a huge task in front of us. The death toll has so far been relatively low compared to other major natural disasters, but the numbers affected are extraordinarily high."
The United States said it was more than doubling the number of helicopters it is providing to help.
Defense Secretary Robert Gates said the USS Peleliu was off the coast near Karachi, carrying 19 helicopters and about 1,000 Marines. The helicopters will help rescue people and deliver food and other supplies.
The Pakistani government's response to the crisis has been criticized by many as too slow and patchy.
Prime Minister Yousuf Raza Gilani flew to southwestern Baluchistan province Thursday to see flood-hit areas. He told The Associated Press that Pakistan still needs more helicopters to assist in the relief work.
"We will try our best to reach millions of people to ensure that they get food and other basic items during and after the month of Ramadan," he said aboard a military plane.
Associated Press writers Munir Ahmed in Jacobabad, Riaz Khan in Akbarpura and Ashraf Khan in Sukkur contributed to this report.
Filed under:
Accidents and Disasters
Tags:
Accidents
,
Asia
,
Asif Ali Zardari
,
Cuisines
,
Emergency Management
,
Floods
,
Food And Drink
,
Holidays
,
Multan
,
Occasions
,
Pakistan
,
Ramadan
,
South Asia