Anger grows in southern Pakistan as flood victims demand government help
By Ashraf Khan, AP
Monday, August 9, 2010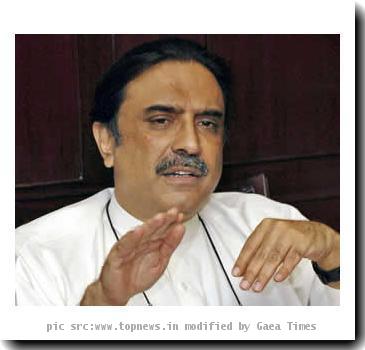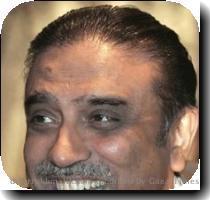 No help for flood victims in southern Pakistan
SUKKUR, Pakistan — Although Manzoor Ahmed managed to escape rising floodwaters that submerged villages and destroyed homes in southern Pakistan, he said Monday that the total lack of government help meant dying may have been a better alternative.
The 25-year-old was one of thousands of people who fled their homes in Sindh province and railed against the government's anemic relief effort even though officials had time to prepare. Floodwaters first inundated Sindh several days ago, more than a week after devastating the northwest.
The complaints added to rising national anger directed at an already unpopular government that has deployed thousands of soldiers to save victims and deliver meals, but has been overwhelmed by the scale of the disaster that has killed at least 1,500 and affected millions more.
That anger shows no sign of dissipating as heavy rains across Pakistan continue to raise water levels in the country's swollen rivers, displacing thousands of additional people every day.
"It would have been better if we had died in the floods as our current miserable life is much more painful," said Ahmed, who fled with his family from the town of Shikarpur and spent the night shivering in the rain that has continued to lash the country.
"It is very painful to see our people living without food and shelter," he said.
Thousands of people in the neighboring districts of Shikarpur and Sukkur camped out on roads, bridges and railway tracks — any dry ground they could find — often with nothing more than the clothes on their backs and perhaps a plastic sheet to keep off the rain.
"I have no utensils. I have no food for my children. I have no money," said 40-year-old Hora Mai, sitting on a rain-soaked road in Sukkur along with hundreds of other people. "We were able to escape the floodwaters, but hunger may kill us."
A senior government official in Sukkur, Inamullah Dhareejo, said authorities were working to set up relief camps in the district and deliver food to flood victims.
But an Associated Press reporter who traveled widely through the worst-hit areas in Sindh over the past three days saw no sign of relief camps or government assistance.
The worst floods in Pakistan's history hit the country at a time when the government is already struggling with a faltering economy and a brutal war against Taliban militants that has killed thousands of people.
The U.S. and other international partners have stepped in to support the government by donating tens of millions of dollars and providing relief supplies and assistance.
But the U.N. special envoy for the disaster, Jean-Maurice Ripert, said Sunday that Pakistan will need billions of dollars more from international donors to recover from the floods, a daunting prospect at a time when the financial crisis has shrunk aid budgets in many countries.
A faltering relief effort could open the door to hard-line Islamist groups, which have already been delivering aid in the northwest — an area still trying to recover from an intense war between the army and the Taliban last spring.
The disaster could also have serious repercussions for Pakistani President Asif Ali Zardari, who has come under withering criticism for going through with a planned trip to France and Britain despite the devastating floods at home.