First family in Maine to visit scenic national park on latest weekend getaway from Washington
By Mark S. Smith, AP
Friday, July 16, 2010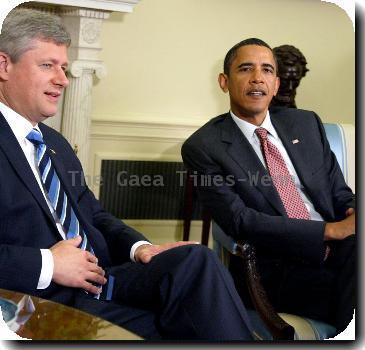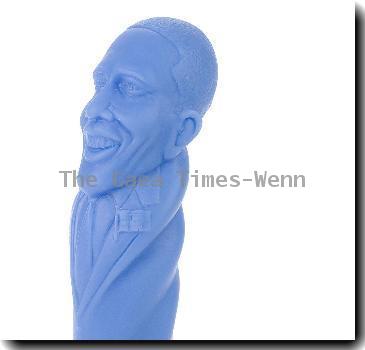 Obama, family take weekend getaway on Maine coast
TRENTON, Maine — President Barack Obama and his family visited the coast of Maine on Friday for his latest getaway from the pressures of Washington, one day after getting a double-dose of good news from Congress and the Gulf of Mexico.
Obama, his wife Michelle, and daughters Malia and Sasha touched down at Bar Harbor airport in a smaller version of Air Force One and were greeted by Gov. John Baldacci and his wife, Karen. The Obamas' dog, Bo, and staff had arrived earlier on a separate plane.
The Obamas planned to stay through Sunday, with much time spent enjoying the beauty of Acadia National Park, including its hiking trails and scenic coastal views. No public events were planned.
Obama's latest getaway from the Washington bubble he regularly decries came a day after the Senate sent him a far-reaching new banking and consumer protection bill that had been one of the president's top domestic priorities since taking office. It also came a day after BP managed to cap the well that has been spewing oil into the Gulf since April.
Obama no doubt hopes this latest jaunt doesn't fall victim to the family's travel hex. That would be the one in which events seem to scramble the plans whenever Obama has his wife and daughters in tow.
In a mere 18 months on the job, Obama has rolled up an impressive record of diversions, interruptions, delays and outright cancellations of planned family travel — all thanks to the nonstop demands of a turbulent presidency.
The visit to Acadia National Park follows last summer's Obama family trip to Yellowstone National Park and Grand Canyon National Park, which included whitewater rafting and peach-picking.
But that schedule was altered to include town meetings in Montana and Colorado, so Obama could address the growing furor over his health care plan.
It set a pattern, which has continued this year.
Their Memorial Day weekend in Chicago was overtaken by the Gulf oil spill. After the Obamas slept at their Chicago home for the first time in a year, the president got up and left for a daylong Gulf inspection tour.
That followed the Obamas' Christmas trip to Hawaii, interrupted repeatedly for briefings and comment on the attempted bombing of a Detroit-bound jet.
And it followed last summer's Martha's Vineyard stay, marred by the death of Sen. Edward M. Kennedy, whose Boston funeral Obama and his wife, Michelle, attended.
Then there was the planned visit to Indonesia, where Obama spent part of his youth. He'd hoped to show his daughters his old haunts. But the trip was scrubbed twice, first in March as health care neared its climax in Congress, then again in June because of the oil spill. It's now expected late this year.
The spill could further scramble the family's plans. In an NBC interview Thursday, Obama didn't rule out a vacation trip to a Gulf beach.
Despite two wars and an economic collapse crowding his plate, Obama's taken comparatively little time off.
According to a tally kept by Mark Knoller, a CBS News reporter long recognized by the White House as authoritative on such matters, Obama has spent all or part of 65 days on vacation, including days at Camp David. At this point in his tenure, George W. Bush had logged 120 days. That included 13 trips to his Texas ranch.
That hasn't stopped critics from complaining. GOP Chairman Michael Steele, for one, has been scathing — calling it incredible that Obama goes on golf outings while oil flows into the Gulf.
The White House dismisses such gripes.
Bar Harbor and its surroundings are famed as a summer getaway for the rich and famous, from the Rockefellers and Vanderbilts who built homes there to Hollywood stars who often turn up.
Filed under:
Accidents and Disasters
Tags:
Accidents
,
Barack Obama
,
Coastlines And Beaches
,
District Of Columbia
,
Environmental Concerns
,
Leisure Travel
,
Maine
,
North America
,
Oil spill
,
Trenton
,
United States
,
Us-obama