Miss. gov says making BP put $20M into escrow might not help those hurt by Gulf oil spill
By Emily Wagster Pettus, AP
Wednesday, June 16, 2010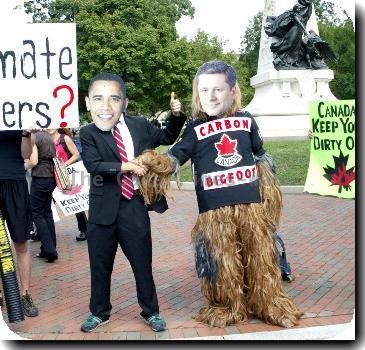 more images
Miss. gov.: $20B escrow by BP might hurt, not help
JACKSON, Miss. — Mississippi's governor said Wednesday he's not sure the federal government should have made BP put $20 billion into escrow to compensate victims of the Gulf of Mexico oil spill because the company needs it to drill more wells and make money so it can pay up.
President Barack Obama insisted BP set the money aside, and the company agreed to put $5 billion a year into the fund for the next four years.
"If they take a huge amount of money and put it in an escrow account so they can't use it to drill oil wells and produce revenue, are they going to be able to pay us?" Gov. Haley Barbour told The Associated Press in a telephone interview Wednesday.
Millions of gallons of oil have gushed into the Gulf since a BP well ruptured eight weeks ago off the Louisiana coast.
"We need them to generate revenue to be able to pay us," said Barbour, a Republican. "I worry that this escrow account reduces the chance of that rather than increasing the chances of that."
Barbour said he has "no objection" to Obama's decision to appoint former Mississippi Gov. Ray Mabus to develop a long-term Gulf Coast Restoration Plan. Obama said BP will pay for the plan, and Mabus is to work with local communities to develop it.
"If this is really what it sounded like — that is, the federal government is going to make a long-term plan for the gulf states — then it's a terrible idea," Barbour said. "Mississippians will decide about Mississippi's future."
Since the Deepwater Horizon rig exploded in the Gulf on April 20 and killed 11 workers, oil has moved into Louisiana's delicate marshes, tar balls have washed ashore in Mississippi and Alabama and hundreds of animals have died. Commercial fishing has been curtailed and tourist bookings are down.
Most of Mississippi's beaches remain clean because currents are carrying oil eastward toward Alabama, where officials have warned people not to swim some days in some waters.
Business people in Mississippi and other Gulf states, including shrimpers and charter boat operators, already have received $5,000 payments from BP.
Barbour said he expects BP to pay for all losses, and company executives have said they intend to.
Barbour's response to the establishment of a $20 billion escrow account was sharply different from that of Louisiana's Republican governor, Bobby Jindal, who said: "We think it will help ensure that BP is taking ownership."
Barbour also has criticized Obama for putting a six-month moratorium on deep-water exploratory drilling and for seeking a climate bill that Republican leaders say would increase the cost of energy.
Filed under:
Accidents and Disasters
Tags:
Accidents
,
Barack Obama
,
Coastlines And Beaches
,
Energy
,
Environmental Concerns
,
Jackson
,
Louisiana
,
Mississippi
,
North America
,
Oil spill
,
United States