Obama mocks Republican opposition; Fiorina gives $1.1 million to Senate primary
By Philip Elliott, AP
Friday, May 14, 2010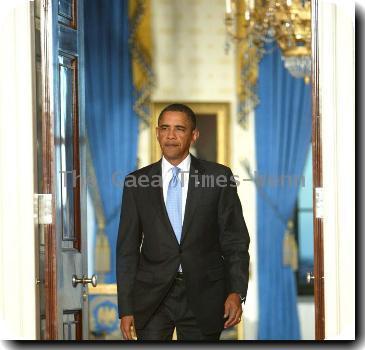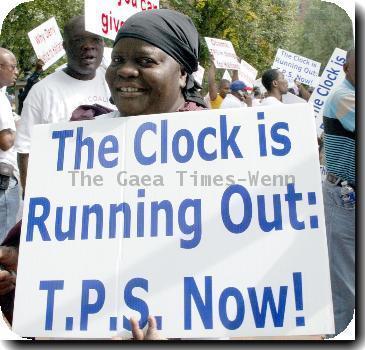 Obama: Democratic clean up, GOP car crashes
WASHINGTON — President Barack Obama mocked Republicans with images of cars in ditches and mopping up messes.
Determined to rally Democrats, Obama told donors at a fundraiser Thursday night in New York City that his administration and congressional Democrats have tried to repair a battered economy while Republicans have remained on the sidelines.
"So after (Republicans) drove the car into the ditch, made it as difficult as possible for us to pull it back, now they want the keys back," Obama said. "You can't drive! We don't want to have to go back into the ditch! We just got the car out!"
Democrats argued that President George W. Bush left his successor an economy that was losing 750,000 jobs each month. In April, the economy added 290,000 jobs while the unemployment rate rose to 9.9 percent and will likely go higher.
Republicans contend that Obama wasted his first year in office on overhauling health care when he should have focused on job creation.
Obama told the donors that as Democrats worked to reverse the economic slide, Republicans were sniping.
"We got our mops and our brooms out, we're cleaning stuff out, and they're sitting there saying: 'hold the broom better'; 'that's not how you mop,'" Obama said. "Don't tell me how to mop. Pick up a mop!"
Democrats are expected to lose seats in the November elections, typical in a president's first midterms, but the anti-incumbent wave could sweep away even more lawmakers.
California gubernatorial hopeful Meg Whitman unveiled a new television ad against … Sen. Barbara Boxer?
Whitman, the former eBay executive who has seen her commanding lead over insurance commissioner Steve Poizner evaporate in the Republican primary, launched a statewide ad campaign Friday that goes after Boxer, a Democrat seeking re-election in November.
"Let's get down to brass tacks. I strongly oppose Barbara Boxer and I'm working hard to defeat her," Whitman says in the 60-second spot.
Whitman is not on a ballot against Boxer. Carly Fiorina is running against former Rep, Tom Campbell and Assemblyman Chuck DeVore in the state's June 8 GOP primary to face the three-term Boxer.
Much of the Republican electorate is devoted to defeating Boxer and Whitman sought to tap that energy — even if it's not her race.
Republican Carly Fiorina's campaign said Friday the candidate would spend another $1.1 million of her own money to take on Sen. Barbara Boxer.
Spokesman Julie Soderlund said Fiorina would spend the money on television ads during her final month in a primary race against former Rep. Tom Campbell and Assemblyman Chuck DeVore. Fiorina already had lent the campaign $2.5 million.
Campbell has led in most polls, but Fiorina appears to have more resources to try to sway the large percentage of undecided voters. She also picked up the backing of former Alaska Gov. Sarah Palin, a potent force among the Republican base.
Democratic Rep. Brad Ellsworth isn't wasting any time in kicking off his campaign for Indiana's open U.S. Senate seat.
The Democratic State Central Committee is slated to formally choose Ellsworth as the party's candidate Saturday at noon. By 1:30 p.m. EDT, Ellsworth plans to be in Plainfield at his first campaign stop. Ellsworth will highlight his background as a former Vanderburgh County sheriff by speaking at the Indiana Law Enforcement Academy.
Republicans say Ellsworth is focusing on his time as sheriff to distract from his voting record in Washington.
Ellsworth faces former Republican Sen. Dan Coats for the seat now held by Democratic Sen. Evan Bayh.
Bayh said in February that he wouldn't seek re-election — an announcement that came one day before the deadline for candidates to submit the 4,500 signatures needed to get on the primary ballot. No Democrat met that deadline, so the state party's 32-member central committee will pick the nominee.
Associated Press writers Deanna Martin in Indianapolis and Kevin Freking in Washington contributed to this report.
Filed under:
Accidents and Disasters
Tags:
Accidents
,
Barack Obama
,
Campaigns
,
Labor Economy
,
North America
,
Political Fundraising
,
Political Organizations
,
Political Parties
,
Primary Elections
,
Sarah palin
,
United States
,
Washington