Poor get better health care in post-quake Haiti due to foreign aid dollars, but will it last?
By Jonathan M. Katz, AP
Wednesday, May 12, 2010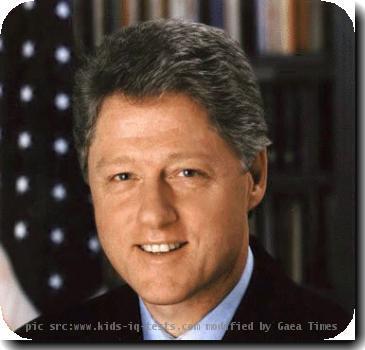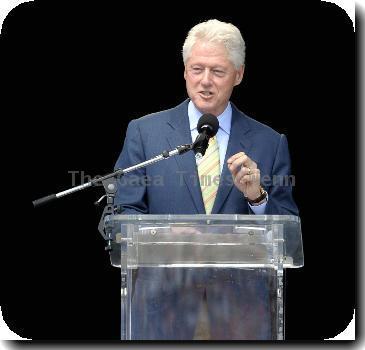 Poor get better health care in post-quake Haiti
PORT-AU-PRINCE, Haiti — The 6-month-old baby boy was rushed to the field hospital near death in a donated ambulance, his body trembling in shock.
Before Haiti's earthquake, he wouldn't have stood a chance. His homeless 18-year-old mother could not have afforded even the 60-cent admission fee at Port-au-Prince's rat-infested general hospital.
But four months after the quake that leveled the capital, foreign volunteers, donated medicine and free hospitals are giving Haiti's impoverished people the best health care of their lives. Now the challenge is to make improvements permanent, before the world's attention and aid dollars run out.
In cracked hospitals and tent-camp clinics, aid groups are working furiously to treat patients despite failing generators and disappearing supplies, while struggling to build institutions from the rubble.
"It has the potential to go off a cliff in 18 months if the money doesn't go to the right places," said Louise Ivers of Boston-based Partners in Health.
As the foreign aid workers and their Haitian allies toil, they encounter resistance from private doctors who are losing out to the free health care, and corrupt officials looking to skim from the billions in foreign aid.
Tiny Dorveus Bejean's lifesaving treatment last week came via a tour of Haiti's post-quake health care system.
Crying in pain and with blood in his stool, his mother took him to the aid group Doctors Without Borders. Medical workers couldn't diagnose the problem and recommended she go back to her tent and monitor his symptoms.
But Rebecca Bejean felt something was urgently wrong. So she rushed her son to the capital's general hospital, where Partners in Health and Santa Monica, Calif.-based International Medical Corps have set up pediatric tents and the hospital's first intensive care ward.
Four months ago, Bejean could not have afforded the pills, syringes and latex gloves she'd have to buy, never mind the surgical costs and doctors' fees. Today, it's all free.
The foreign doctors realized Dorveus needed an operation they could not immediately provide. So they loaded him into an ambulance and sent him to the airport, where the University of Miami/Project Medishare operates out of 5,000-square-foot (460-square-meter) tents.
The chief medical officer saw they had no time to waste, with a viral infection causing a prolapse in part of the boy's digestive tract.
"This baby's intestines were turned inside out," Dr. Vince Boyd said.
He was rushed into the operating room, near death.
Not everyone is happy about the foreign aid.
Radiologist Dr. Reynold Savain had a modern, private hospital in Port-au-Prince with 21 beds, digital X-ray machines and one of only two CT scanners in Haiti.
When the quake struck, he threw open his clinic doors and doctors treated 12,600 patients there by Savain's count, performing thousands of surgeries.
But the cash-strapped government never reimbursed the clinic. Patients stopped showing up and Savain could not afford to repair damage from the quake. He is putting the hospital up for sale.
"All these people are giving free care. They have assistance from their countries," Savain said. "One day they are going to leave this country, and we are going to have big problems."
Aid workers know that without investment in local care, their efforts will be wasted. Several agencies are working on projects to make the general hospital a facility the city of nearly 3 million can depend on. Three-quarters of its buildings were damaged or destroyed, including the nursing school, where hundreds died.
Financial woes continue. Striking medical residents who had not been paid since October only returned to work last week.
The French government has pledged $30 million for rebuilding. Partners in Health estimates it will cost $45 million a year to operate the hospital.
Medishare is seeking $18 million to keep its field hospital operating for the next 18 months. Last week, a lightning strike sparked a fire and a day later rain flooded its tents. It is looking to move to a permanent facility.
Some of the $9.9 billion pledged for Haiti's reconstruction could go toward infrastructure. Partners in Health co-founder Dr. Paul Farmer is the deputy U.N. special envoy to Haiti. His boss, former President Bill Clinton, co-chairs the commission overseeing reconstruction aid.
But few donors have been willing to invest directly in infrastructure in the past, fearing corruption or — in the highly politicized world of development aid — not receiving the credit they'd get for running a project themselves.
At the Medishare field hospital, doctors raced against the clock to save Dorveus, repairing his intestines in delicate surgery complicated by his small size.
Three days after the operation, he smiled and laughed, his pudgy face moving between smiles and delighted surprise, with no sign the bandaged scars on his side were causing any pain.
"I think this is a very good hospital. I hope they can stay," Bejean said.