APNewsBreak: US reconsidering pace of Iraq troop pullout amid political instability
By Lara Jakes, AP
Tuesday, May 11, 2010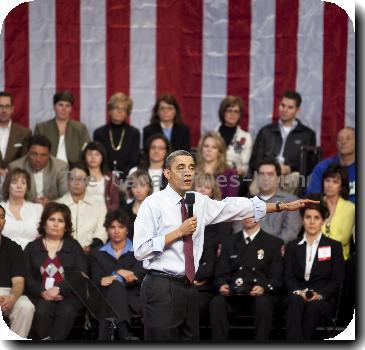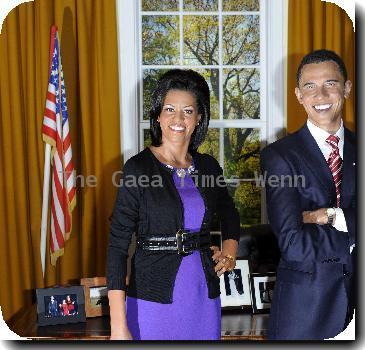 APNewsBreak: US reviewing Iraq troop pullout pace
BAGHDAD — American commanders, worried about increased violence in the wake of Iraq's inconclusive elections, are now reconsidering the pace of a major troop pullout this summer, U.S. officials said Tuesday.
The withdrawal of the first major wave of troops is expected to be delayed by about a month, the officials said. Waiting much longer could endanger President Barack Obama's goal of reducing the force level from 92,000 to 50,000 troops by Aug. 31.
More than two months after parliamentary elections, the Iraqis have still not formed a new government, and militants aiming to exploit the void have carried out attacks like Monday's bombings and shootings that killed at least 119 people — the country's bloodiest day of 2010.
The threat has prompted military officials to look at keeping as many troops on the ground, for as long as possible, without missing the Aug. 31 deadline. A security agreement between the two nations requires American troops to be out of Iraq by the end of 2011.
In Baghdad and Washington, U.S. officials say they remain committed to the deadline, which Obama has said he would extend only if Iraq's security deteriorates. Getting out of Iraq quickly and responsibly was among Obama's top campaign promises in 2008. Extending the deadline could be politically risky back home — but so could anarchy and a bloodbath following a hasty retreat.
Two senior administration officials said the White House is closely watching to see if the Aug. 31 date needs to be pushed back — if only to ensure enough security forces are in place to prevent or respond to militant attacks. Both spoke on condition of anonymity because of the sensitivity of the administration's internal discussions.
Already, the violence, fueled by Iraq's political instability, will likely postpone the start of what the top U.S. commander in Iraq, Army Gen. Ray Odierno, has called the withdrawal "waterfall" — sending home large numbers of troops in a very swift period.
In a January interview with the AP, Odierno said he hoped to start withdrawing as many as a monthly average of 12,500 troops, starting in May, to meet the August deadline. He has long said he would not start the withdrawal until two months after Iraq's March 7 elections to ensure stability.
But three U.S. officials in Baghdad and a senior Pentagon official said that the "waterfall" is now expected to begin in June at the earliest. All cited ongoing concerns about whether the political impasse would lead to violence, and spoke on condition of anonymity to discuss the process more candidly.
"From a military perspective, the best way for us to maintain security is to hold as many forces on the ground until we need to redeploy them," said one of the senior officials in Baghdad. The official said it would be wise for Odierno to wait as long as he can, given the unsettled political conditions in Iraq.
At the Pentagon, "there's been a renewed focus on Iraq lately," said the senior military official there. He said all options were being considered, including later delays, adding that "we need to get out in an appropriate way … not completely tied to a timeline."
Maj. Gen. Stephen Lanza, the top U.S. military spokesman in Iraq, said Tuesday that troops "are on track" to draw down by the president's Aug. 31 deadline, but he would not discuss whether the pace was being slowed.
Although "there is still work to be done here," Lanza noted that overall violence across Iraq is lower than it has been in years.
"There are still terrorists who wish to disrupt Iraq's forward progress and Monday's attacks are an example of that," Lanza said.
Shortly before the election, there were 96,000 U.S. troops in the country. About 4,000 troops were sent home in April — including military dentists, postal workers, truck drivers and other support personnel. As of last week, there were about 92,000 U.S. troops in Iraq, meaning an average of 10,500 a month would have to be pulled out.
Odierno can wait only so long to start the "waterfall." Keeping tens of thousands of soldiers in Iraq until the last minute will create a logistical nightmare with a limited number of planes, trucks and ships available to get troops and equipment out.
In the meantime, the U.S. Embassy is looking for ways to push Iraqis to resolve the deadlock. Iraq's political leaders are only just now taking preliminary steps toward creating a new government, which has been stalled by ballot challenges and bickering over whether to disqualify winning candidates accused of having links to the outlawed Baathist Party.
The little progress made so far — the creation last week of a Shiite-dominated political alliance that could control Iraq's government and keep Prime Minister Nouri al-Maliki in power — appears so fragile that the U.S. Embassy's No. 2 official, Cameron Munter, described it as "a prenup, not a marriage."
If it holds, the partnership between al-Maliki's State of Law coalition and the religious Shiite Iraqi National Alliance threatens to anger Sunnis who heavily backed al-Maliki's main rival, Iraqiya. If Sunnis continue to feel sidelined, that in turn could fuel sectarian tensions and raise fears of new violence.
What to do about the morass — and potential effects on the rest of the Mideast — also has been a heated topic between Washington and the U.S. Embassy in Baghdad.
In a tense April 28 videoteleconference between Washington and American diplomats in Baghdad, Deputy Secretary of State James Steinberg forcefully told the embassy to be more aggressive with Iraqi leaders, according to two senior U.S. officials who were on the conversation. Both officials spoke on condition of anonymity because of the sensitive nature of the call.
Late last month, Obama told advisers to "remain focused and not assume it'll all work out," according to another senior administration official.
"Any drawdown tied to Iraq's politics in a precise way would seem to be in need of revision now," said Michael O'Hanlon, an Iraq expert at the Brookings Institution in Washington. "We had sort of assumed more progress by this point when first laying out the plan."
Two senior U.S. officials in Baghdad said strong-arm tactics to push a compromise could include:
—Withholding financial aid to Iraq until the new government is seated.
—Being more public with their criticism to galvanize public pressure on Iraqi leaders.
—Threatening, privately at first, to pick a side in the power play between al-Maliki and his chief rival, former premier Ayad Allawi. Sunni voters helped supply Allawi and his secular Iraqiya political coalition with a two-seat lead over al-Maliki's State of Law alliance in the parliamentary election.
So far, the U.S. has sought to remain impartial as the two camps wrangle for support from other political groups for the right to lead Iraq.
In an interview, U.S. Ambassador to Iraq Christopher Hill said the concern, in part, is because "no one expected the elections to be this close." However, he said the last two months have not seen the violence many feared would require the U.S. troops to keep the peace.
"In fact, we're down to a re-count based on the concerns of a few polling places in Baghdad," Hill said. "This is really not bad."
AP National Security Writer Anne Gearan in Washington contributed to this report.
Filed under:
Accidents and Disasters
Tags:
Baghdad
,
Barack Obama
,
Bombings
,
District Of Columbia
,
Embassies
,
Iraq
,
Middle East
,
North America
,
Parliamentary Elections
,
Troop Withdrawals
,
United States