UN says 16 UN peacekeepers and police, 1 civilian worker killed in Haiti quake
By Edith M. Lederer, AP
Wednesday, January 13, 2010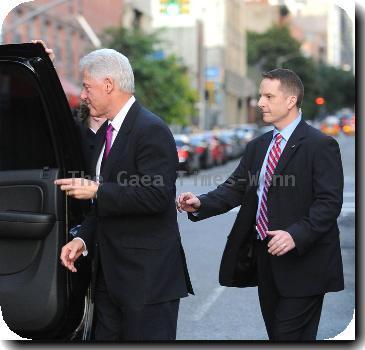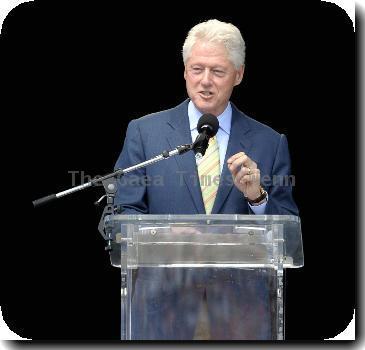 17 UN personnel killed, 150 missing in Haiti
UNITED NATIONS — The U.N. said Wednesday that 17 U.N. personnel were killed when an earthquake decimated Haiti's capital and 150 workers were still unaccounted for, including the mission chief.
U.N. officials said 56 others were injured. Seven who were seriously hurt were evacuated from the country, they said.
Secretary-General Ban Ki-moon announced late Wednesday that 11 Brazilian peacekeepers and five international police officers — three from Jordan and one each from Chad and Argentina — were killed in the quake. Earlier,U.N. peacekeeping chief Alain Le Roy said a Haitian civilian working for the U.N. peacekeeping mission in the country also died.
"The figure we are giving to you is only the confirmed fatalities," Le Roy said. "But of course, the number of (U.N.) fatalities at the end will be much higher — it's obvious."
Le Roy said at least 10 people were pulled alive on Wednesday from the lower floors of the five-story headquarters building for the U.N. peacekeeping mission, which collapsed in Tuesday's magnitude 7.0 earthquake quake.
Susanna Malcorra, the undersecretary-general for the department that staffs and equips U.N. field-based peace operations, said "the number of people we have unaccounted for is in the range of 150."
Among the missing are the mission chief Hedi Annabi, a Tunisian diplomat who has worked for the U.N. for 28 years, and the eight-member police delegation from China that he was meeting in an office on the headquarters' top floor, Le Roy said.
Le Roy said Assistant Secretary-General for Peacekeeping Edmond Mullet, who was Annabi's predecessor in Haiti, would arrive in Port-au-Prince on Thursday morning and take over as acting chief of the U.N. mission.
He said Mullet would meet with Haitian President Rene Preval and other government leaders immediately after his arrival.
Le Roy said the Villa Prive and the Hotel Montana, where a large number of U.N. staff lived, also were damaged. He said it was not known how many U.N. personnel were in the buildings at the time.
Helen Clark, head of the U.N. Development Program, said 38 UNDP staff are unaccounted for, including 10 believed to have been in the building adjacent to the agency's main office, which collapsed.
The U.N.'s Haitian mission — spread across the country — includes 7,000 peacekeeping troops, 2,000 international police, 490 international civilian staffers, 1,200 local civilian staffers and 200 U.N. volunteers, he said. The force was brought in after a bloody 2004 rebellion following decades of violence and poverty in the nation.
Le Roy said the 3,000 troops and police in Port-au-Prince are securing the airport and port, patrolling, and helping to clear roads in addition to digging in the rubble of the collapsed headquarters building.
The U.N. is operating out of its logistics base near the airport, which was not seriously damaged, he said.
Malcorra said the Brazilian peacekeeping contingent includes an engineering unit which is moving "with a lot of caution" at the toppled headquarters building because they don't have the expertise in dealing with people trapped under rubble nor the specific tools to handle it, including sensors to listen for signs of life.
The engineers are trying "to ensure that they don't produce more damage to the building than has already happened," she said.
"We need guidance from the rescue teams to make sure that we maximize the use of our engineers properly," Malcorra said.
Ban urged the international community "to come to Haiti's aid in this hour of need" and announced that the U.N. would provide $10 million for immediate relief from its emergency fund.
Late Wednesday, Ban met with former U.S. president Bill Clinton, his special envoy to Haiti, and they then attended a meeting of the General Assembly where many countries announced pledges of aid to the devastated country.
Clinton, who has been focusing on raising money to rebuild Haiti after devastating cyclones in 2008, said "maybe a third of the country" has been affected by the quake. He urged people to send cash — not supplies — to buy food, water, shelter materials and first aid supplies.
A U.N. emergency response team was expected to start arriving in Haiti later Wednesday to coordinate humanitarian relief efforts, U.N. humanitarian chief John Holmes said.
Holmes said the U.N. will be issuing an emergency appeal for Haiti in the next two or three days.