Serbia Quake Leaves 2 Dead
By Arnab Ghosh, Gaea News Network
Wednesday, November 3, 2010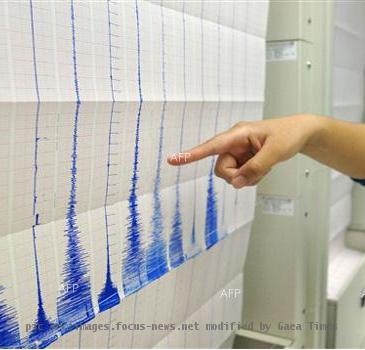 more images
BELGRADE,SERBIA (GaeaTimes.com)- Central Serbia was struck by an earthquake of moderate intensity which caused 2 casualties and reportedly 50 people got injured. The epicentre of the quake was close to Kraljevo almost 150 km from the capital. It had a intensity of 5.3. The US geological survey later said that the quake hit the region in the wee hours of the morning. The eyewitnesses said that the buildings received moderate damage and some homes suffered shortage of electricity as well as water. Had the intensity of the quake been more severe the effects could have been catastrophic.
The interior minister of Serbia later said in a statement that the two people who were killed after the quake died after the roof of their home fell down. The town has received considerable damage and the rescue teams along with cops have been deployed. The town is now littered with debris said an eyewitness. The older houses have got damaged badly as one can understand. The residents are facing problems in using phone lines as well. The quake was also felt in Belgrade the capital of Serbia. In the town of Kraljevo cracks appeared on the wall of several houses and the roofs of some houses gave in. The authorities embarked into damage control mode soon after the quake had struck the place.
Ivica Dacic the interior minister and deputy prime minister of Serbia reached Kraljevo soon after the calamity. Some of the residents were alarmed after the quake. The possibility of an aftershock is uncertain. The Kraljevo hospital also got damaged and the regular operations were disrupted by the event.