Sulfuric Acid Endangers Sudbury Residents
By Sayanee, Gaea News Network
Saturday, July 3, 2010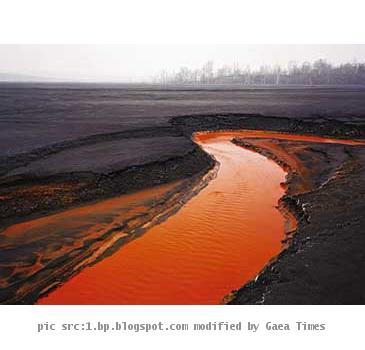 more images
Sudbury, Canada, (GaeaTimes.com)- The city of Sudbury in the Ontario region of Canada experienced one of the worst material leaks the past Thursday, a leak which could have caused immense harm to the inhabitants of the city. What is more scary is the fact that the leak in one of the city's chemical plants led to the release of a high quantity of sulfuric acid in the air. A press release was issued soon after the accident took place which said that the cloud of air carrying the sulfuric acid had moved on to the Kelly Lake area and therefore caused no harm to the population.
Whereas the leak occurred in the early morning hours, the alarm was sounded almost three hours later at around 11.20 am. Though sulfuric acid is considered harmful to the human system, officials in Sudbury have assured the residents of the city that there is little reason for worry. The only thing that the people of Sudbury now have to keep in mind is that they will have to keep the doors and windows of their homes shut as much as possible.
Investigation on the sudden leak in the chemical plant is still on. The company has said that the leak was definitely significant enough for a notice to be lodged with Minister of Environment. The fire officials in Sudbury, speaking to the media said that the harmful effects of the sulfuric acid will soon be nullified. Since the acidic air was observed as moving over Kelly Lake, it is only the residents of this part of the city who will have to remain indoors for a few days.