Fewer Katrina, Rita victims in FEMA trailers but challenges remain on road to recovery
By Becky Bohrer, AP
Thursday, December 24, 2009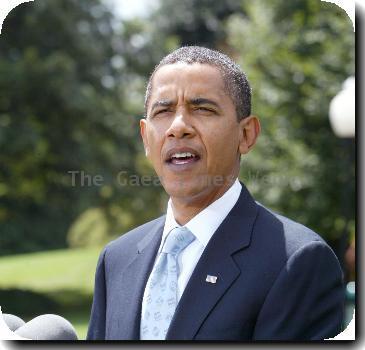 more images
Fewer Katrina, Rita trailers but challenges left
NEW ORLEANS — Nearly 1,600 families in Louisiana and Mississippi remain in government-supplied trailers and mobile homes more than four years after hurricanes Katrina and Rita.
State and federal officials see progress in the number: It's thousands less than in January and a fraction of the estimated 143,000 households that once dotted the Gulf Coast after the 2005 storms damaged or destroyed thousands of homes and virtually wiped out some communities.
But, they acknowledge, considerable work remains.
Case managers and housing advocates say many of those still living in trailers continue to be among the disasters' neediest and most vulnerable victims, people on the social or economic fringes before the storms, or pushed to them since. Those include the elderly, disabled and working families who are trying to make ends meet and finish rebuilding storm-damaged properties.
Earlier this year, the federal government backed off trailer eviction threats, and President Barack Obama's administration promised to explore "all" options and take a case-by-case approach to addressing the situation.
That's added to the uncertainty some feel with the five-year mark since the storms looming and some nonprofits reporting waiting lists for help and limited resources to meet the remaining needs. Some neighborhoods and local governments already are losing patience with trailers, meant only to provide temporary housing and seen by some as a blight amid investments others have made in rebuilding their blocks.
Steve Zimmer, vice president for community mobilization for the United Way for the Greater New Orleans Area, said it takes, on average, more than a decade for communities to recover from catastrophes like Katrina.
The August 2005 storm and levee breaches left 80 percent of New Orleans under water. Parts of the city, including the hard-hit Lower 9th Ward, remain in ruins, eerily quiet and dotted with derelict homes and vast swaths of vegetation where houses once stood.
"I remember when people were saying, 'It's been TWO years.' My response to that was, 'Back off,'" said Zimmer. His group is one of the nonprofits working with the state to provide case management, essentially, working work with trailer residents on longterm housing plans and linking them with resources who can help them.
"We need to quit thinking in human time," he said. "We have to think in recovery time."
Despite billions of federal dollars spent on housing programs, recovery has been uneven, and highly personal. Some families whose lives remain in limbo say they were taken for much of what they had by shady contractors. Others are stuck in legal disputes with relatives over rights to storm-damaged properties and rebuilding money.
Others still are reluctant to take rental subsidies that will uproot them from their trailers, the only stable homes many have known since the storms, their communities and proximity to their jobs.
Byron Mercier, 54, feels lucky by comparison. His wife and daughter have been in Jackson, Miss., since the storm, staying so the girl can finish high school there. The tiny trailer in his front yard doesn't seem so small with just him in it. It has a flat-screen TV visible from the bench-like couch in the kitchen-dining room-living area. Father's Day cards tacked to his refrigerator provide homey touches.
He said he's been working on his house in New Orleans' Gentilly neighborhood as he can, in between helping his mother and working at Walmart. He expects to be done soon — certainly by his daughter's graduation next spring and, meanwhile, is grateful to have the trailer.
"I'm not blaming anybody. It's just me," he said. "It's the speed I'm going."
The federal government so far has refused to set a new trailer deadline while continuing efforts that include the sale of larger mobile homes for $5 and distribution from another round of $80 million in housing vouchers.
Clark Stevens, a Federal Emergency Management Agency spokesman, said FEMA would continue working with local, state and other federal agencies "to ensure that all assistance that FEMA and our partners can make available is brought to bear."
Meanwhile, Louisiana officials hope work will begin early next year under a $20 million program aimed at linking families in need with nonprofits that have rebuilding know-how.
The goal is to help at least 300 families, at least half of whom are still in temporary housing like trailers, finish fixing up their homes, said Christina Stephens, a spokeswoman for the Louisiana Recovery Authority.
"In general, we found, people want to be in their homes," she said, not just biding time in cramped trailers. "It's just a matter of how long it's going to take to get there."