Palm Beach Crash Claims 3 Lives
By Madhusmita, Gaea News Network
Sunday, November 14, 2010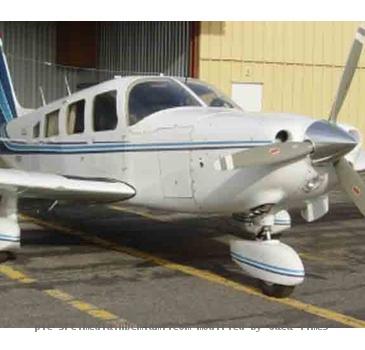 more images
WEST PALM BEACH (GaeaTimes.com)- On Thursday, Florida's Palm Beach International Airport saw a twin engine aircraft crash which claimed three lives and injured one, the airport spokeswoman Casandra Davis confirmed the news to the media. She also said that the injured person was airlifted to the hospital immediately after the crash, however, he later passed away. The investigators came to a conclusion yesterday that the cause of the crash was an engine problem but they are still investigating the cause of the wreck.
The spokesperson, however, could not confirm if the plane Piper PA-44 Seminole was in the air or it was on the runaway at the time of the accident. However, she said that the plane was destroyed by fire after the crash. Federal Aviation Administration spokeswoman Kathleen Bergen said in her statement that the aircraft was destined for Melbourne and it was registered to FIT Aviation LLC of Melbourne. The Dean of College of Aeronautics said that a flight instructor, two students and another individual were on the board at the time of the Palm Beach crash.
The Federal investigators reported yesterday that the one of the engines of the two engine plane was not receiving fuel when it crashed at Palm Beach International Airport. However, the investigators are of the opinion that they passengers could have taken a corrective action to avoid the crash. Ralph "Butch" Wilson of the National Transportation Safety Board said that the accident could have been "less dramatic" if the pilot could have taken a corrective measure. The investigators said that the name of the victims are Dheni "Jenny" Frembling, Kristopher Henegar, Jordyn Agostini and Kyle Henegar.