Cuba Plane Crash: Black Box Recovered
By Swatilekha Paul, Gaea News Network
Saturday, November 6, 2010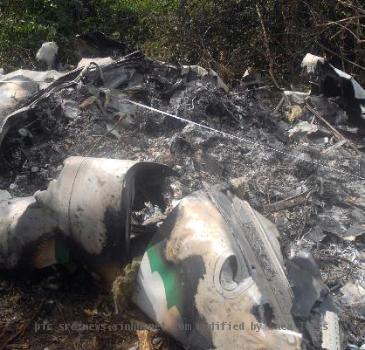 more images
GUASIMAL, CUBA (GaeaTimes.com)- The black box of the ill-fated Aero Caribbean Flight 883 which crashed on Thursday in Cuba killing all 68 people on board, has been recovered by rescue officials. After a vigorous search operation was launched by officials, the cockpit voice recorder as well as the black box was finally found in the charred remains of the flight. The bodies of the victims, which included 61 passengers and seven crew members, have been pulled out by the rescuers. The plane crash which had no survivors is the worst the nation has witnessed in about two decades.
While talking to reporters on Friday, prosecutor Rolando Diaz confirmed that the black box as well as the voice recorder of the ill-fated flight has been recovered. At the same time, the officials added that the recovery of the black box was extremely important as now the investigators are going to have a basic elements on which they can base the probe. When the plane crashed, it was on its way to Cuba's capital, Havana from the eastern province of Santiago de Cuba and the wreckage of the flight was later found in the rural part of the central province of Sancti Spiritus.
According to the Civil Aviation Institute of Cuba, the plane lost contact with the air traffic controllers at around 5:42 p.m. on Thursday evening before it crashed killing all the people aboard. It has been revealed that the flight issued an emergency call just before it lost touch with the control tower. Cuban officials have undertaken a thorough investigation to ascertain the cause of the plane crash.