Notre Dame Student Dies, Investigations Begin
By Swatilekha Paul, Gaea News Network
Friday, October 29, 2010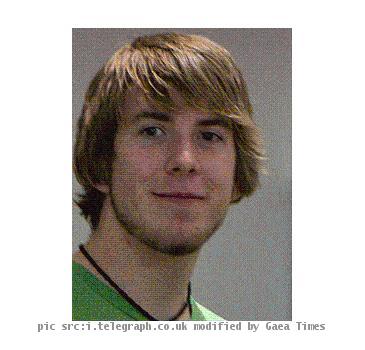 more images
SOUTH BEND (GaeaTimes.com)- Notre Dame student Declan Sullivan died after the tower which was carrying him to shoot the football practice inside the university campus was toppled by an "extraordinary burst of wind," athletic director Jack Swarbrick said in a news conference on Thursday. The 20-year-old junior at the University of Notre Dame lost his life while attempting to film a football practice inside the campus of the university on Wednesday.
Just before the accident in which the Notre Dame student died, he posted two chilling messages in the micro-blogging site Twitter predicting the dark fate that awaited him. Just moments before the tower tumbled resulting in his death, Declan Sullivan revealed that there were gusts of winds up to 60 miles per hour which would be fun to work under while going to say that 'guess I've lived long enough.' Soon after that, the Notre Dame student posted another message on Twitter in which he added that the conditions of the day were indeed 'terrifying' as he was experiencing wind gusts of 50 miles per hour. Within an hour, the 20-year-old suffered a fatal 30-foot fall when the tower collapsed landing on the street below.
Following the tragic accident, University of Notre Dame athletic director Jack Swarbrick held a press conference on Thursday in which it was confirmed that a through probe has been undertaken in the case to ascertain the cause of the junior student's death. At the same time, the athletic director also pointed out that the probe would also find out whether Declan Sullivan had revealed his concerns about the weather conditions to the team's video coordinator.