Shark Attack At Santa Barbara Results In A Boy Dead
By Naiwrita Sinha, Gaea News Network
Saturday, October 23, 2010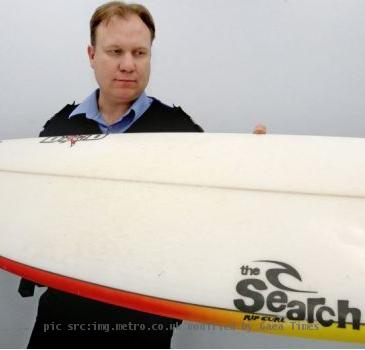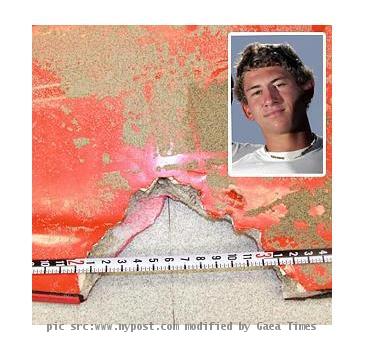 more images
SANTA BARBARA (Gaea Times.com) A surfer enjoying himself at Surf-beach of Vandenberg Air Force Base at Santa Barbara hardly knew that it was going to be his last ride on the waters. The 19 year old unwittingly became the victim of a fatal shark attack. There is not much known about the dead boy apart from the fact that he was not affiliated to the base and was a college going student. He has been identified as Lucas Ransom, a student at Santa Barbara City College. Any information regarding the incident is still very murky, it is not known what kind of shark attacked him. The authorities may be looking out for the killer shark.
Shark attacks immediately strike the fear in people's heart, and many beaches have been closed for 72 hours after the news of the dead boy at Santa Barbara leaked out. The shark attack has reportedly occurred at a distance of about 100 yards from the shore. Though the authorities have refrained from commenting much on the incident, it is known that the death happened due to excessive bleeding from a massive wound in the left leg. The boy was declared dead at the scene.
A shark attack at Santa Barbara is not something new in the area, last year a shark had bit off a surfer's board at Surf Beach and a 48 hours warning had been issued by the authorities after the incident. The shark, which is being said by some to be 15 to twenty feet long has frightened many people, who it seems will be cautious even when toeing the cool waters in days to come.