Galleria Mall Fire Controlled, Suspected Alexder Pigee Arrested
By Mayuri, Gaea News Network
Friday, October 22, 2010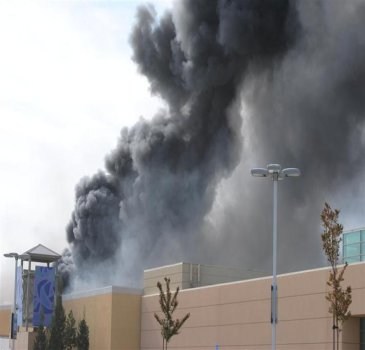 ROSEVILLE (GaeaTimes.com) — Roseville Galleria Mall had been set on a devastating fire on Thursday morning at around 10 am. The fire was mysteriously started by a 23 year old boy Alexander Piggee, who is now caught and taken into custody. The enormous flame engulfed the mall and it finally came under control at around at around 7pm.
Throughout out the day fire authorities were trying their level best to control the burning and stop the blaze that sent the mall in a dilapidated condition. There are almost 240 stores inside the mall and nearly all the stores suffered significant amount of damage.
The fire started from the Game Stop store where Alexander Piggee was present. Witnesses stated that he spoke some incoherent remarks about his sister. A portion of the roof collapsed and worsened the condition. The blaze continued till the afternoon. after a lot of battling with the fire authorities put the fire under control at evening.