Knotts Berry Farm Accident Leaves 10 Injured
By Swatilekha Paul, Gaea News Network
Friday, October 8, 2010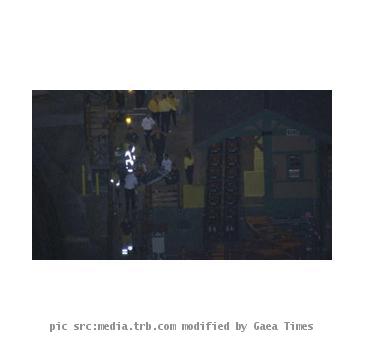 more images
BUENA PARK (GaeaTimes.com)- The Knotts Berry Farm theme park in the city of Buena Park in Southern California was witness to an accident on Thursday evening which left as many as ten people injured. According to the Orange County Fire officials, the injuries which were sustained by the riders during the accident were minor in nature and the victims were soon taken to nearby hospitals after the incident. The accident in the recreational park supposedly took place when two roller coaster cars were involved in a collision while the riders were aboard.
Knotts Berry Farm spokesperson Jennifer Blazey told reporters that the accident happened at around 8 p.m on Thursday when one of the trains which had just exited from the boarding point was not able to negotiate a hill due to which it rolled backwards in turn crashing against another train that was at the station. However, the spokesperson also pointed out that the actual reason that caused the train to malfunction in the first place still remains unclear while adding, "We'll be investigating that." Moreover, information about the total number if people who were riding the roller coaster car when the accident took place, has not been available as yet.
In the meanwhile, an officials of the Orange County Fire Authority later divulged to the media that as soon as they were intimated about the accident at Knotts Berry Farm, as many as 25 firefighters from the fire departments of Orange County and Anaheim responded to the incident without any delay. Despite the Pony Express ride being shut down soon after the crash, the rest of the theme park remained open.