Democrats and Republicans remember Ted Stevens for helping Alaskans over 40 years in Senate
By Mary Pemberton, AP
Thursday, August 19, 2010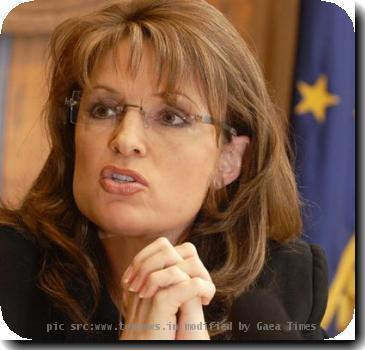 more images
Ted Stevens remembered for helping Alaskans
ANCHORAGE, Alaska — Ted Stevens was remembered for touching many lives during his four decades as a U.S. senator and using his considerable clout to bring change to Alaska: from indoor toilets in rural villages to paving the way for love.
Gertrude Bunyan, 73, said Stevens — famous for his ability to steer billions of dollars in federal money to his home state — got the funds to provide inside plumbing to homes in her village of Hooper Bay, which also got a new high school and health clinic.
"He really helped the villages. We sure are going to miss him," Bunyan said.
Stevens, 86, the nation's longest-serving Republican senator, was killed last week in a plane crash in Alaska doing something he truly loved: fishing for salmon.
Thousands of people attended his funeral Wednesday in Anchorage's largest church. It marked the end of three days of remembrances that began Monday when several hundred people attended a Catholic Mass in Anchorage. Mourners filed past a closed casket Tuesday as Stevens' body lay in repose at the Episcopal church.
Hank Nosek, 89, attended the funeral to say thank you to Stevens for helping bring a woman he met in China to Alaska after she was denied a visa. He was in Washington, D.C., and walked into Stevens office. The senator wrote a letter and she came to America, Nosek said.
Nosek still carries a picture of her in his wallet. He married her and they stayed together for eight years until she left him to pursue a career in New York City.
"I fell in love with her," Nosek said.
Stevens was a great guy who didn't refuse too many people when they asked for help, he said.
Vice President Joe Biden, who spoke at Stevens' funeral, recalled that when he was new to the Senate and had just lost his wife and daughter in a car accident, Stevens walked over and offered his friendship.
"His word was his bond," Biden said. "His personal generosity was surprising in how quickly it was offered."
Biden said he and Stevens supported each other when their first wives were killed in tragic accidents and celebrated the joys that second marriages brought to both.
Throughout it all, Stevens worked hard for Alaska, Biden said.
"No state has ever had a more fierce defender of that state's way of life than Ted Stevens," the vice president said.
Biden's speech brought laughter to those gathered when he said "significant" amounts of money that belong to his home state of Delaware and other states is now in Alaska.
More than 20 current and former senators, foreign representatives and governors — including former Alaska Gov. Sarah Palin — also attended the funeral, which was broadcast nationally.
Stevens was appointed to the Senate in December 1968 and spent 40 years in office. The late Strom Thurmond was in the Senate longer than Stevens, but he spent a decade there as a Democrat before switching to the GOP.
Stevens began his career in public service in the days before Alaska's statehood in 1959 and did not leave politics until he lost an election in 2008, when he was convicted of corruption charges shortly before Election Day. A federal judge later threw out the verdict because of misconduct by federal prosecutors.
U.S. Sen. Daniel Inouye, D-Hawaii, drew thunderous applause at the funeral when he said people knew Stevens wasn't guilty of corruption.
Inouye and Stevens worked together from the time their states were just territories. He said his and Stevens' relationship epitomized bipartisanship — knowing they had to fight together to make progress — and he also noted the many Democrats in the church.
Stevens was killed Aug. 9 north of Dillingham when the plane he was on smashed into a hillside while going to a corporate-owned lodge to a fishing camp. Four people, including ex-NASA chief Sean O'Keefe and his son were among the survivors.
The others killed in the crash were pilot Theron Smith, General Communications Inc. executive Dana Tindall and her 16-year-old daughter, Corey Tindall, and William "Bill" Phillips Sr., who had worked with Stevens in Washington.
The family hasn't decided where to bury Stevens.
Associated Press writers Rachel D'Oro in Anchorage and Becky Bohrer in Juneau contributed to this story.