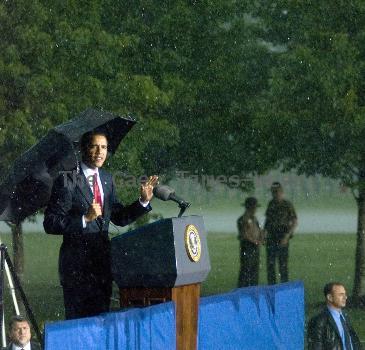 NKorea says it's ready to return to nuclear talks
Iraq: Suicide bomber kills 6 in Baghdad
BAGHDAD — A suicide bomber drove an explosives-laden car into an Iraqi army check point in western Baghdad, killing six people and injuring 20 on Friday morning, officials said.
Chile's Pinera turns from quake to crime-fighting
Elite cadre of Afghan police set up in Kandahar
Senate chairman starts probe of Transocean's taxes
Karzai speaks out vs. drug smuggling, profiteering
Indonesian president hopes arrest cripples cell
Indonesia's president hopes arrest cripples cell
Suicide bombs kill 33 in Iraq, officials say
Al-Qaida in Iraq claims deadly central bank attack
Kenya arrests 3 politicians under hate-speech law
Kenyan churches blame gov't for blasts at rally
Oil spill criminal case difficult against execs
Tour of Missouri bike race canceled
JEFFERSON CITY, Mo. — Organizers of the Tour of Missouri have canceled this summer's bicycle race after state tourism officials declined to help fund it.
Mexican port captain jailed for alleged drug ties
Jordanian man pleads guilty in Dallas bombing plot
BP internal probe focuses on other companies' work
NY police chief: Bomb suspect bought gun in Conn.
Senator wants congressional probe of oil rig blast