Israeli prime minister warns Hamas after Gaza rocket attack on Israel
By Aron Heller, AP
Sunday, August 1, 2010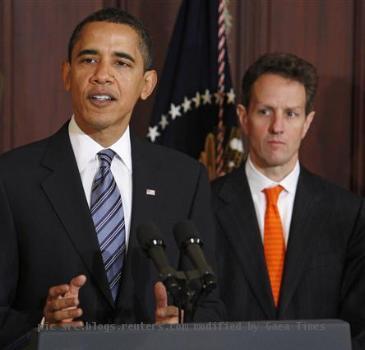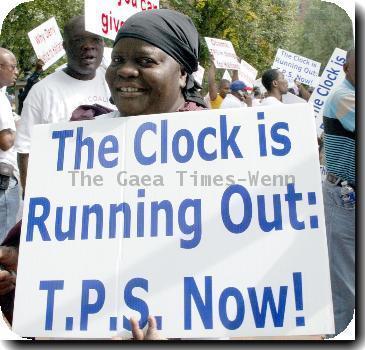 Israel warns Hamas after rocket fire
JERUSALEM — Israel's prime minister issued a stern warning Sunday to Gaza's Hamas rulers after a weekend of rocket attacks from the Palestinian territory on Israeli communities.
Benjamin Netanyahu told his Cabinet that Israel holds the Islamic militant group responsible for the rare flare-up in violence and would retaliate for any attack against its people.
"I see the Hamas as directly responsible for any attack that comes from the Gaza Strip toward the state of Israel and the international community should see it this way as well," Netanyahu said. "Israel reserves the right to defend its citizens and we will continue to use all means to protect the people of Israel and the children of Israel."
The attacks, including a rocket fired Friday at an Israeli city six miles (10 kilometers) from Gaza, caused damage but no injuries. No Palestinian group took responsibility for the attacks.
Israel responded with a series of airstrikes on militant targets in Gaza, including one that killed a senior commander of the Hamas military wing.
Early Monday, a huge blast leveled the house of a Hamas commander in the Deir el-Balah refugee camp in southern Gaza, wounding at least 32 people, according to Palestinian security officials. They said the blast was the result of an Israeli airstrike, but Israel's military denied that, saying there was no Israeli activity in the area.
The regional Hamas commander, Ala Adnaf, was missing along with another person, and rescue workers were digging through the rubble. The explosion badly damaged 12 nearby houses in the refugee camp, the officials said, speaking on customary condition of anonymity.
Adnaf was known as a bomb maker. Often there are accidental explosions in bomb factories. In the hours before this blast, Palestinian security officials said there were two other explosions elsewhere in Gaza, apparently caused by an intense heat wave detonating chemicals.
Years of rocket fire from Gaza has largely subsided since Israel launched a fierce offensive in the Palestinian territory in December 2008.
The three-week war dramatically reduced the number of rockets hitting Israel, but devastated the densely populated and impoverished Palestinian territory and drew international criticism.
Most of the rocket fire since has been carried out by smaller militant groups that do not necessarily accept Hamas authority. Hamas has largely refrained from launching attacks, apparently because of concerns about Israeli retaliation.
Hamas spokesman Fawzi Barhoum accused Netanyahu of trying to "invent pretexts for new attacks" on Hamas.
"Netanyahu and his government bear all the consequences of this escalation," he said.
The violence came shortly after the Arab League authorized Palestinian President Mahmoud Abbas to enter into direct peace talks with Israel, a notion that Gaza militants abhor. The league endorsed the idea after President Barack Obama warned Abbas in a letter that U.S.-Palestinian relations might suffer if the Palestinian leader refused to resume direct negotiations.
Hamas' exiled leader, Khaled Mashaal, denounced American demands for direct talks.
"These are dictations. These dictations were done secretly in the past but now they are done publicly," Mashaal said Sunday in Syria. "Arab and Palestinian leaders have no options because the decision was adopted in foreign capitals."
Negotiations between Abbas, also known as Abu Mazen, and Netanyahu's predecessor, Ehud Olmert, broke off over the Gaza war. Indirect, U.S.-mediated talks were launched in May.
"I think the international community, at least an important part of it, and of course the United States, expects the Palestinian Authority to put aside all the excuses and arguments and all the conditions and get into direct peace talks," Netanyahu said. "I call on Abu Mazen to take a brave decision to start peace talks with Israel."
Abbas insists he will only negotiate if Israel commits to freezing all settlement construction. Palestinians are wary of resuming talks with Netanyahu without agreeing first on an agenda, a timetable and a framework.
Netanyahu has refused to be pinned down and make concessions ahead of talks. Netanyahu has put in place a partial 10-month settlement freeze in the West Bank that is due to expire in late September.
Israeli President Shimon Peres added his voice Sunday to the growing chorus of calls for direct talks.
"We must begin the direct talks between Israel and the Palestinians as soon as possible. The timing is critical and there is a window of opportunity that cannot be missed," he said after meeting Egyptian President Hosni Mubarak in Cairo.
Mubarak spokesman Suleiman Awwad said direct peace talks must be "serious, continuous with a fixed time limit," calling for an active and impartial U.S. role. He also said Israel should take further measures to ease conditions in the West Bank and lift its blockade of Gaza.
Israel has removed dozens of roadblocks in the West Bank, but hundreds remain. Last month Israel eased its blockade of Gaza by allowing in consumer goods, while maintaining restrictions on building materials, enforcing a sea blockade to keep weapons out of Gaza and banning most exports.
Associated Press writer Ibrahim Barzak contributed to this report from Gaza City.
Filed under:
Accidents and Disasters
Tags:
Barack Obama
,
Blockades
,
Gaza Strip
,
International Agreements
,
Israel
,
Jerusalem
,
Middle East
,
Militant Groups
,
North America
,
Palestinian Territories
,
Territorial Disputes
,
United States
,
West Bank