SKorea: North raised military readiness but shows no signs of provocation
By Hyung-jin Kim, AP
Tuesday, June 15, 2010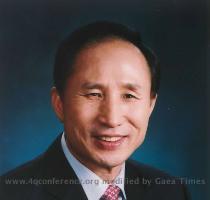 more images
SKorea: North raised readiness, no activity seen
SEOUL, South Korea — North Korea has raised its military readiness though no signs of fresh provocation were visible amid high tensions after the South blamed it for a deadly warship attack, the South's defense chief said Tuesday.
The U.N. Security Council said late Monday it is "gravely concerned" the ship sinking could endanger peace on the peninsula and urged both Koreas to refrain from any provocative acts. A statement was issued after the council listened to separate presentations from each side, with Seoul seeking U.N. action to punish Pyongyang.
Both Koreas have exchanged harsh rhetoric and bolstered their military readiness, but Seoul officials have said it is unlikely renewed tension would lead to all-out war.
"Now, North Korea is maintaining a considerably strengthened vigilance posture and as you know it's been issuing many threats and statements through various channels," South Korean Defense Minster Kim Tae-young told the National Assembly on Tuesday. "But there have been no serious military activities at the border and in rear areas."
South Korea has taken punitive measures against North Korea after the warship Cheonan was sunk by a torpedo attack in March, killing 46 sailors. North Korea flatly denies the allegation and has warned any retaliation would trigger war, with its military threatening Saturday to turn Seoul into "a sea of flame."
Kim said South Korea is closely watching North Korea's military because it may engage in provocative acts at anytime.
At the U.N. Security Council meeting, South Korea made a 23-minute presentation and showed a video on the findings it reached with U.S., British and other foreign investigators.
North Korea repeated its stance that it had nothing to do with the sinking.
"We are just a victim," North Korea's deputy U.N. ambassador Pak Tok Hun told reporters before heading into his closed-door meeting with the council. "So we'd like to make our position clear here."
U.N. diplomats familiar with contacts on possible council action said China, the North's closest ally, is opposed to a third round of sanctions against Pyongyang and indicated the more likely result will be a presidential statement. The diplomats spoke on condition of anonymity because the contacts have been private.
A presidential statement is considered a weaker form of rebuke than the imposition of sanctions.
South Korean President Lee Myung-bak renewed calls Tuesday for international action to get North Korea to acknowledge and apologize for the ship sinking, according to the presidential office.
The two Koreas are still technically at war because their 1950-53 Korean War ended with an armistice, not a peace treaty. The sinking occurred near the tense Korean sea border — a scene of three bloody maritime battles.
Associated Press Writer Edith M. Lederer contributed to this report from the United Nations.