AP Interview: Afghan ex-spy boss opposes talking to Taliban; 4 Americans killed in chopper
By Matthew Pennington, AP
Wednesday, June 9, 2010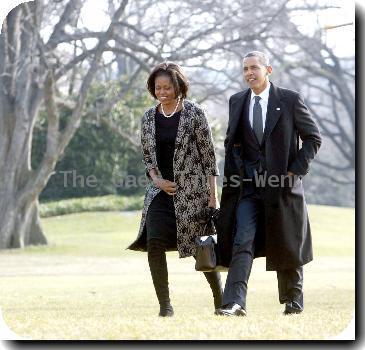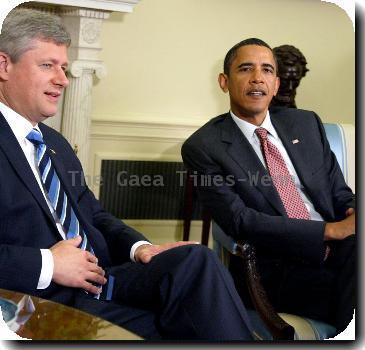 Afghan ex-spy boss opposes talking to Taliban
KABUL, Afghanistan — Afghanistan's ousted intelligence chief told The Associated Press on Wednesday that President Hamid Karzai is pursuing a dangerous strategy in seeking peace with the Taliban because the insurgents are giving nothing in return.
Amrullah Saleh said the Taliban have only responded to Karzai's conciliatory approach with "violence, destruction and intimidation."
Hours later, an explosion in southern Afghanistan killed 39 people and wounded dozens. It followed the downing of a NATO helicopter by the Taliban, which killed four American servicemen.
Speaking at his heavily secured Kabul home, Saleh said he did not want "a small terrorist group to dominate the political scene in Afghanistan."
"I am in favor of peace but I am against bowing to the Taliban," he said.
He also voiced concern over the Afghan leader's plan to free militant prisoners without prior screening by the National Directorate of Security which he led for six years, acting as the key partner of the CIA.
Saleh and Interior Minister Hanif Atmar — who was in charge of police — resigned Sunday after Karzai held them responsible for failing to prevent a militant attack last week on a national conference, or jirga, on how to reach peace with insurgents. Both men were highly regarded by Western officials.
Saleh's comments reflect deep unease among former figures in the anti-Taliban Northern Alliance, who have long been allied to Karzai but oppose his efforts to negotiate with Taliban leaders. The Taliban have demanded that NATO and U.S. forces withdraw before any talks.
Nearly nine years after the Northern Alliance, backed by the U.S., forced the Taliban regime from power, the Islamist movement has bounced back. Violence is at record levels despite an increase in U.S. forces aimed at turning the war around.
The blast Wednesday night ripped through a wedding party in Kandahar province, killing 39 people and wounding more than 70, according to the provincial executive director Mohammad Annus. The cause was not known. "We don't know if it was a suicide attack, or a bombardment or something else," Annus said.
At least 17 U.S. service members have been killed in the past four days, including the four Americans who died Wednesday when insurgents in southern Helmand province's Sangin district — one of the most volatile in the country — shot down a NATO helicopter.
The Taliban claimed responsibility, with spokesman Qari Yousef Ahmadi saying militants hit the aircraft with two rockets.
NATO said the four died "after their helicopter was brought down by hostile fire." U.S. military spokesman Lt. Col. Joseph T. Breasseale confirmed they were Americans, but declined to give more details.
Also Wednesday, another NATO service member died in a homemade bomb attack. The Ministry of Defense in London said he was British.
A total of 29 NATO troops have been killed this month, including 10 on Monday alone — seven of them Americans. It was the deadliest day for the military alliance in seven months.
During the interview, Saleh described Pakistan as "enemy No. 1″ for its alleged support of the Taliban and hosting of some of its leaders, including the movement's founder and supreme chief Mullah Mohammad Omar. Pakistan denies harboring militants and arrested the Taliban's No. 2 figure in Karachi earlier this year.
Saleh said Karzai shared this tough view of Pakistan but was now taking a "softer" approach as he tried to reconcile with the Taliban.
Analysts say the removal of Saleh and Interior Minister Atmar — two of Karzai's top three security officials — could cause upheaval in their agencies.
While Saleh maintained his resignation was not forced, he said the president's acceptance of it "was not a surprise."
Saleh said Karzai had "pushed aside and did not pay attention to" information presented to him about security measures surrounding last week's jirga in Kabul.
"Professionally, that was an insult to us," Saleh said.
None of the jirga's 1,500 delegates — including lawmakers, tribal and provincial chiefs — was hurt in the assault. The two attackers were killed in a gunbattle with security forces about a mile from the venue, and those behind the attack — allegedly members of the Pakistan-based Haqqani network — were arrested.
In Pakistan on Wednesday, militants attacked dozens of trucks ferrying vehicles for NATO troops in Afghanistan. The bold assault near the capital, Islamabad, killed seven people and illustrated the vulnerability of a crucial U.S. military supply line.
The U.S. Embassy said about 30 trucks were damaged after they were set on fire on the main road leading to the Afghan border, about six miles (10 kilometers) from the capital. Many of the containers held military vehicles such as Humvees.
Keeping up a steady flow of supplies is crucial for NATO as it readies a major operation in the Taliban's heartland in Kandahar province — which lies next to Helmand, where the helicopter was shot down.
The operation is a key plank of the military strategy behind President Barack Obama's effort to end the Afghan war. Last December he ordered some 30,000 more U.S. troops to the country, and he wants to start bringing them home in July 2011.
Also key to that strategy is the effort to negotiate with the Taliban — a goal pushed by Karzai with increasing vigor since his re-election last year — although the U.S. is skeptical whether peace can succeed unless the Taliban are first weakened on the battlefield.
Karzai won endorsement from the jirga for his plan to offer incentives to the militants to lay down their arms and to seek talks with the Taliban leadership.
Saleh, who fought the Taliban regime with the Northern Alliance before its ouster in late 2001, voiced deep skepticism over the jirga, and said his relations with Karzai had been strained for several months.
"I have all along been advocating for a tougher stand against the criminals and the Taliban and demanding firmer justice," he said.
Asked if Karzai's reconciliation strategy was dangerous for the country, he said: "This one-sided peace? Yes."
He said it would cause "ambiguity and confusion in the government."
____
Associated Press writers Amir Shah, Rohan Sullivan and Rahim Faiez in Kabul, Mirwais Khan in Kandahar and Bahauddin Khan in Sangjani, Pakistan, contributed to this report.
Filed under:
Accidents and Disasters
Tags:
Afghanistan
,
As-afghanistan
,
Asia
,
Barack Obama
,
Bombings
,
Central Asia
,
Espionage
,
Kabul
,
Kandahar
,
North America
,
Occasions
,
Pakistan
,
South Asia
,
United States
,
Weddings