Market bombing in northern Afghanistan town kills 3 police, 2 civilians, wounds 15
By Christopher Bodeen, AP
Friday, August 27, 2010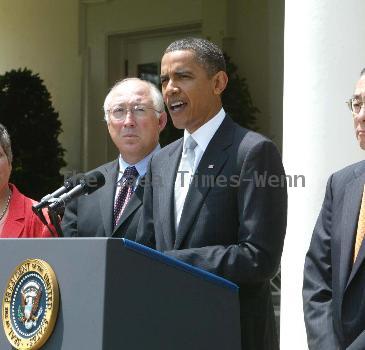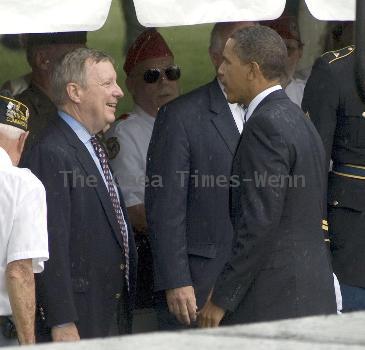 5 killed in northern Afghanistan market bombing
KABUL, Afghanistan — A roadside bomb tore through a crowded market in Afghanistan's increasingly volatile north, killing three policemen and two civilians, a police official said Friday.
Another 15 civilians were wounded in Thursday evening's bombing in Kunduz province's Archi town. The blast went off as residents were shopping for foods ahead of breaking the dawn-to-dusk fast observed during the Islamic holy month of Ramadan.
There was no immediate claim of responsibility for the attack, but deputy provincial police chief Abdul Rahman Aqtash said civilians appear to have been the target.
"This was a cruel act of the enemy. There was nothing to link these people to the coalition or to politics," Aqtash said.
Kunduz, about 150 miles (240 kilometers) north of the Afghan capital, Kabul, has not traditionally been a stronghold of the Taliban, who enjoy their greatest support among ethnic Pashtuns in the country's southern and eastern provinces.
However, insurgents have been steadily building their presence there since about 2007, mostly among Pashtuns who are a minority in the area. Attacks on a key coalition supply line running south from Tajikistan are a constant menace, along with ambushes of German forces who help provide security.
In establishing a northern foothold, Afghan authorities believe the Taliban use veterans from southern battlefields to help organize local groups, sometimes with help from the al-Qaida-linked Islamic Movement of Uzbekistan, which provides recruits from among the Uzbek minority.
"The situation is very bad and dangerous in Kunduz but unfortunately the security officials keep saying things are all right," Mabubullah Mabub, chairman of the Kunduz provincial council, told The Associated Press on Thursday. "Over the last two years, the situation has been getting worse."
Farther east in Badakhshan province, Afghan army commandos aided by U.S. special forces discovered a major weapons cache in the remote village of Nawci on Wednesday, NATO reported. It said weapons found included 78 rockets with launchers, 47 mortar rounds, more than 9,000 rounds of ammunition, and 24 rocket propelled grenades. All were destroyed.
The town is believed to be safe haven for Taliban fighters and drug smugglers, as well as a conduit for foreign fighters arriving from neighboring Pakistan, NATO said.
Following the release of classified American military documents by WikiLeaks, Afghan officials have become more outspoken in urging the United States to put more pressure on Pakistan to shut down terror sanctuaries on its side of the border.
President Hamid Karzai on Thursday told a visiting U.S. Congressional delegation that the war against terrorists cannot succeed as long as the Taliban and their allies maintain sanctuaries in Pakistan.
A statement by Karzai's office said the Afghan leader told the U.S. delegation that significant progress had been made in rebuilding the country after decades of war. But he said the campaign against the Taliban and al-Qaida had faltered because of ongoing civilian casualties during NATO military operations and a lack of focus on "destroying the terrorists' refuge" across the border.
Karzai also said President Barack Obama's announcement that he would begin withdrawing U.S. forces from Afghanistan in July 2011 has given "the enemy a morale boost" because they believe they can simply hold out until the Americans leave.
Associated Press writer Amir Shah contributed to this report.
Filed under:
Accidents and Disasters
Tags:
Afghanistan
,
As-afghanistan
,
Asia
,
Barack Obama
,
Bombings
,
Central Asia
,
Collateral Damage
,
Kabul
,
North America
,
Pakistan
,
South Asia
,
United States