Russian towns told not to wait for firefighters, locals must fight blazes on their own
By Mansur Mirovalev, AP
Tuesday, August 3, 2010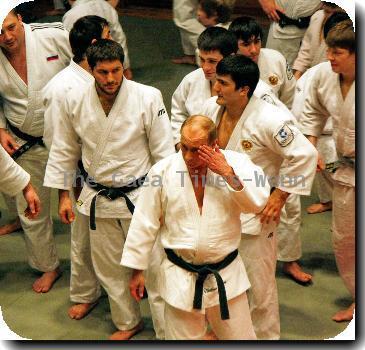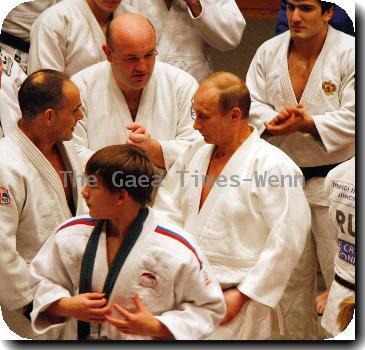 Not enough firefighters to battle Russia's blazes
KADANOK, Russia — Provincial authorities must throw all the manpower they have at fighting the wildfires sweeping through western Russia, a top emergency official said Tuesday in a tacit acknowledgment there were not enough professional firefighters to go around.
The fires — in forests, fields and peat bogs — have killed 40 people so far and come after weeks of searing heat and practically no rain. And the weather this week will not help — temperatures in Moscow and to the south and east where the blazes are concentrated are forecast to reach 38 degrees Celsius (100 Fahrenheit).
"Everyone must realize the measure of their responsibility. That first of all refers to municipal authorities. They must mobilize all their forces, not just sit and wait for fire brigades to arrive," Vladimir Stepanov, the head of Emergency Situations Ministry Crisis Center, said Tuesday.
Prime Minister Vladimir Putin had warned earlier that local officials who don't respond adequately to the fires that have destroyed nearly 2,000 homes risk losing their jobs.
In addition to some 10,000 regular firefighters, the government has sent in about 2,000 Defense Ministry troops and about 3,000 Interior Ministry personnel.
The wildfires tore through hundreds of villages in a matter of minutes, taking locals by surprise. Outrage is building among those who have lost their homes that more wasn't done ahead of time to repel the advancing infernos.
"It was a nightmare," said Margarita Sholokhova, pacing forlornly near the remains of her home in the village of Kadanok, 90 miles (150 kilometers) southeast of Moscow.
"There were too many fires and not enough firefighters. We stayed in our house until the last possible minute, but the fire came and covered the whole village like a hat," she said.
Four brick walls and a heavy iron stove of her modest provincial house were all that remained after wildfires swept through Kadanok three days ago. Her mother's house next door had also succumbed, its roof caved in, hundreds of rusty nails scattered about. Ten other homes were also wiped out, but a dozen others had escaped damage.
Emergency officials have insisted in recent days that the fires are under control. Only seven provinces were still under a state of emergency, down from 27 last week.
Trenches are being dug and trees felled around several nuclear facilities, news agencies reported. At the Russian Federal Nuclear Center in Sarov, 300 miles (485 kilometers) east of Moscow, fire reportedly breached the perimeter of the huge territory on Monday. The blazes were being doused by water-bearing planes and hundreds of firefighters were working to keep the flames away from any facilities.
The country's nuclear chief, Sergei Kiriyenko, flew to Sarov on Tuesday to oversee firefighting efforts, Russian news agencies said.
Associated Press writers David Nowak and Vladimir Isachenkov contributed to this report from Moscow.