Laila Cyclone To Hit Today
By Naiwrita Sinha, Gaea News Network
Thursday, May 20, 2010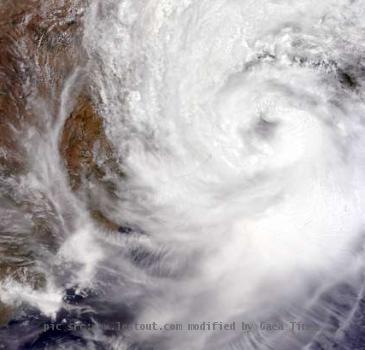 more images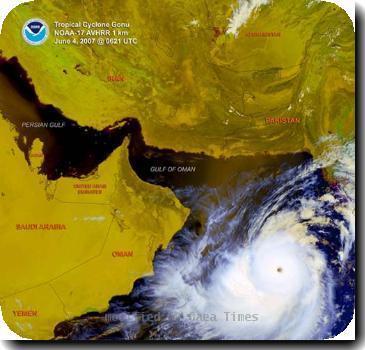 more images
CHENNAI, INDIA (GaeaTimes.com)- The Weather Department of India has reported that a major cyclone, named Laila, is about to hit the east coast of the country on May 20. The areas of the country that are going to be hit the most by the Cyclone Laila are the coastal states, and among them, Andhra Pradesh has been marked as the most vulnerable. However, the heavy rains and storm has already started, and damages are widespread. However, the loss of life has, so far, been nominal considering the total population of the state, thanks to the fact that early warnings had resulted in the evacuation of almost 50,000 people, especially those from the coastal areas.
Reports state that the storms that are preceding the Cyclone Laila are severe enough to have caused widespread damage all over the state of Andhra Pradesh. So far, reports state that the total number of lives that has been lost due to the heavy winds officially stands at 15, although authorities fear that the toll is likely to rise once the Cyclone Lila strikes the area. The missing toll is also pretty high, among them 55 fishermen who were out in the sea when the winds rose. Besides, the wind has also uprooted a number of trees, billboards and power lines.
Besides Andhra Pradesh, Tamil Nadu is also on a Cyclone Laila alert. The meteorologist department of the country has warned that there might also be a sea surge brought about by the intensity of the storm. The fishing vessels have been ordained to stay docked, and the army and the navy are in high alert for the rescue missions.